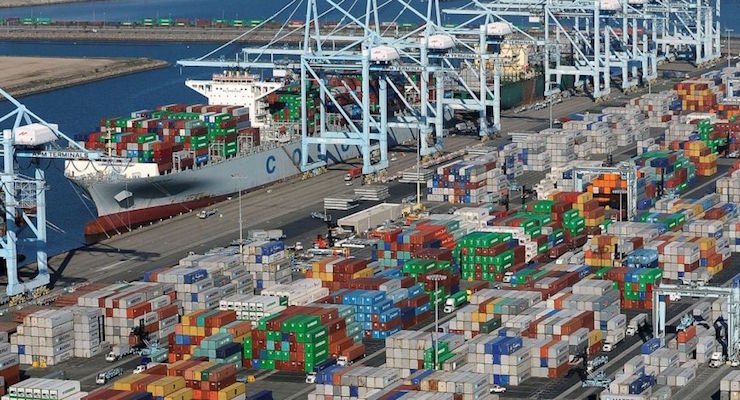 The Labor Department said on Tuesday U.S. import prices fell 0.3% in November, the biggest drop in nine months since February that was fueled by Petroleum costs. The drop follows two consecutive months of increases, including a now downwardly revised 0.4% gain in October.
The report also found export prices falling slightly by 0.1% in November after gaining 0.2% in October.
However, declining petroleum costs coupled with relative dollar strength threatens to keep imported inflation below expectations. Economists polled by Reuters had forecast import prices falling 0.4% last month after a previously reported 0.5% gain.
Import prices have fallen by only 0.1% over the last 12 months, marking the smallest decrease since July 2014. In October, they fell 0.3% during the 12 month period. Export prices were down 0.3% on a year-over-year basis, representing the smallest decline since August 2014. That followed a 1.0% drop in October.
Nevertheless, the Federal Reserve is still expected to raise interest rates on Wednesday after the U.S. central bank starts its two-day meeting later Tuesday. The policy-setting committee will consider that it already hiked its benchmark overnight interest rate last December, which was the first time in nearly a decade.
The surge in the U.S. dollar (USDUSD) relative to the currencies of its main trading partners between June 2014 and January 2016 has caused deflation to be imported, which in turn has kept inflation below the Fed's 2% target.
After fading for most of the year, the the U.S. dollar bounced back to rally following the election of President-elect Donald J. Trump's last month. It has increased by 3.5% on a trade-weighted basis since the election on November 8.
Imported petroleum prices dropped 4.7% last month, the largest decline since February, after gaining 7.3% in the month prior. Import prices excluding petroleum were unchanged after slightly sliding 0.1%. Oil is currently trading around $50 per barrel and is expected to continue to climb. That would allow inflation to rise at least toward the Fed's target.
Food costs, on the other hand, surged 1.5% and prices for imported capital goods fell 0.2% and imported automobiles 0.1%, respectively. Imported consumer goods prices excluding automobiles fell 0.1% last month.