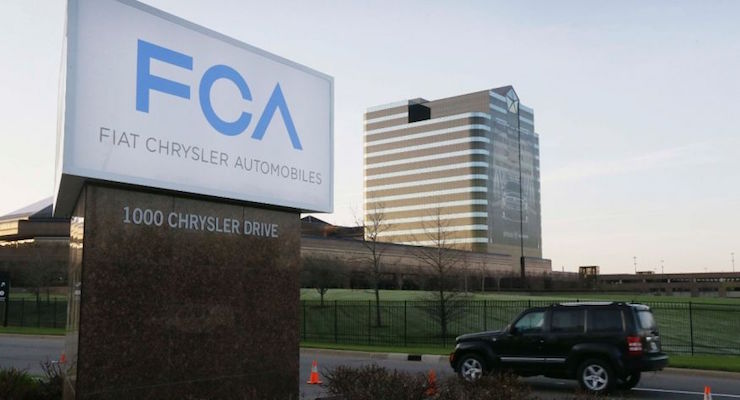 Fiat Chrysler (NYSE:FCAU) on Sunday announced a plan to spend $1 billion on U.S. manufacturing, including modernizing plants in Michigan and Ohio. The decision is estimated to add 2,000 new U.S. manufacturing jobs in the Rust Belt.
"The expansion of our Jeep lineup has been and continues to be the key pillar of our strategy," Chief Executive Officer Sergio Marchionne said in the statement. "We will finally have the capacity to successfully penetrate markets other than the U.S. which have historically been denied product due to capacity constraints."
According to the company's plan, the plant based in Warren, Michigan will revamped to have the capability to produce the RAM HD, a pickup truck that is currently only manufactured in Mexico. Mr. Marchionne also unveiled plans to export the SUVs and trucks. The Warren plant will make the new Jeep Wagoneer and Grand Wagoneer large SUVs. A plant in Toledo, Ohio also will get new equipment to make a new Jeep pickup.
The move by Fiat Chrysler comes after a slew of announcements from companies such as Carrier, which is owned by United Technologies Corporation (NYSE:UTX), SoftBank (TYO:9984), U.S. Steel Corp (NYSE:X), IBM and others to invest in the U.S. following the election of Donald J. Trump.
It also comes after their competitor Ford Motor Company (NYSE:F) also announced it cancelled plans to build a $1.6 billion factory in Mexico and will instead invest millions in Michigan. CEO Mark Fields said the policies President-elect Trump "and the new Congress have indicated they will pursue" were key to the company's decision to invest $700 million in and create 700 direct new jobs at the Flat Rock Assembly Plant.
But the manufacturing sector, which has struggled to regain growth since the Great Recession, is showing some renewed optimism. Sanley Black & Decker (NYSE:SWK), one of the most well known hand and power tool manufacturers, last week said they plan to bring manufacturing jobs back to the U.S. after the election of the New York businessman.
President-elect Trump frequently criticized auto manufacturers for Mexican production, but has taken politicians to the mat for forcing them to do so with "stupid trade deals" and government regulations that are "regulating these businesses out of business." He's encouraged automakers to design and manufacture vehicles in the U.S. and hasn't been afraid to threaten companies with tariffs and Mr. Marchionne's announcement is largely seen as a way to avoid being targeted like some of his competitors.
Following the Ford announcement, he tweeted at General Motors Company (NYSE:GM) threatening them with a "big border tax" for producing cars in Mexico and then selling them in the U.S. GM pushed back on that characterization of its business model, but Ford also took the same initial position before their announcement.