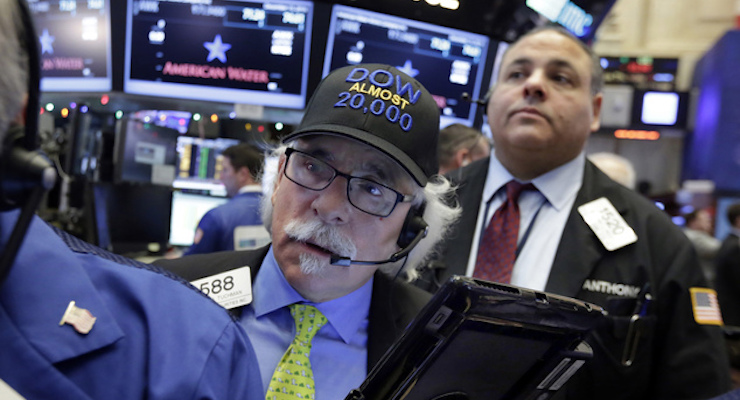 The Dow Jones Industrial Average (INDEXDJX:.DJI) came within a point of breaching 20,000 for the first time in history. The close call comes just a little more than one month after the major indexes hit new records in response to the election of Donald J. Trump as president.
As of 1:01PM EST the Dow pulled back slightly to 19,994.92, though still representing a gain of 95.63, or 0.48%.
On Nov. 22, 2015, the Dow breached 19,000 for the first time in history and, subsequently, it closed above the historical range for the first time ever. Despite the same dire predictions the British heard before the Brexit vote, traders in U.S. markets ended their best 5-day period since 2011 and on new highs the trading week after the election.
Investors and traders have come to the realization that economically-friendly policy under a new Trump Administration outweighed the uncertainty after their preferred candidate Hillary Clinton was defeated.