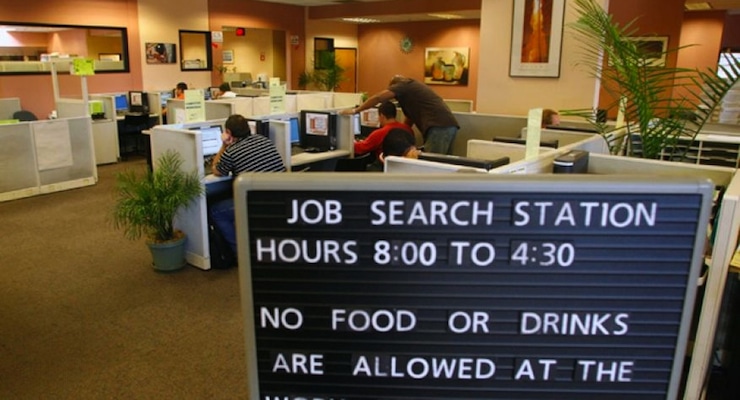 The Labor Department said Friday the unemployment rate fell to 4.5% in March but the U.S. economy added just 98,000 jobs, missing the 180,000 forecast. The government jobs report stands in stark contrast to the ADP National Employment Report that found the private sector added 265,000 jobs in March, far more than the 185,000 expected by economists for the month.
"The Category 3 storm that swept the Northeast may explain a much weaker-than-expected 98,000 increase in March nonfarm payrolls," Econoday wrote in reaction. "The big storm hit during the sample week of the employment report and apparently delayed new hiring."
Still, economists were anticipating the jobs report would beat expectations after the Labor Department said Thursday weekly jobless claims fell 25,000 to 234,000 from the previous week's revised level, easily beating the median forecast.
The labor force participation rate remained at 63% and the employment-population ratio also was flat at 60.1%. The sharp 2 tenths declined in unemployed raised the issue of wage inflation which, has yet to materialize.
Retail trade weakened in March, losing 30,000 jobs as employment in general merchandise stores also declined by 35,000. Manufacturing and construction show gains at 11,000 each.