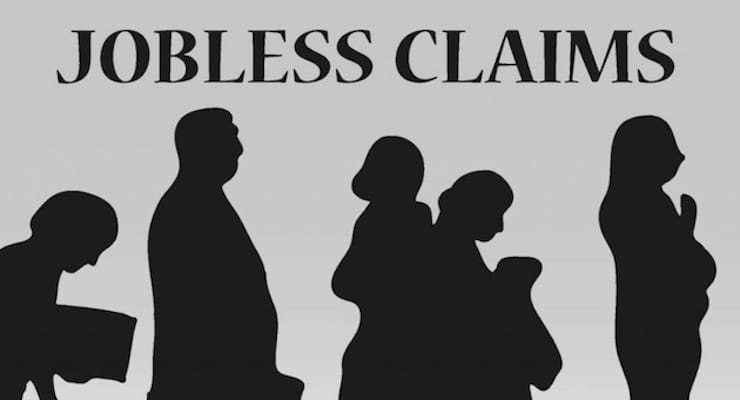 The Labor Department said Thursday weekly jobless claims fell by 1,000 to a seasonally adjusted 234,000 for the week ending April 8, beating the median forecast. Economists had expected first-time claims for state unemployment benefits to rise to 245,000, indicating a further tightening in the labor market.
The previous week's level was revised up by 1,000 from 234,000 to 235,000. No state was triggered "on" the Extended Benefits program during the week ending March 25 and no special factors influenced the data, though Louisiana was again estimated.
The 4-week moving average–which widely considered a better gauge–fell to 247,250, a decline of 3,000 from the previous week's revised average. The previous week's average was revised up by 250 from 250,000 to 250,250.
Continuing claims are also down, 7,000 lower in lagging data for the April 1 week to 2.028 million. These readings are low and favorable and consistent with strong demand for labor.
The highest insured unemployment rates in the week ending March 25 were in Alaska (3.7), New Jersey (2.9), Connecticut (2.8), Puerto Rico (2.8), Pennsylvania (2.7), Rhode Island (2.6), Massachusetts (2.5), California (2.4), Illinois (2.4), and Montana (2.4).
The largest increases in initial claims for the week ending April 1 were in Illinois (+2,060), Oregon (+1,133), Ohio (+1,022), Indiana (+898), and Kansas (+689), while the largest decreases were in California (-7,238), New York (-7,039), Pennsylvania (- 4,109), Texas (-2,205), and Connecticut (-1,184).