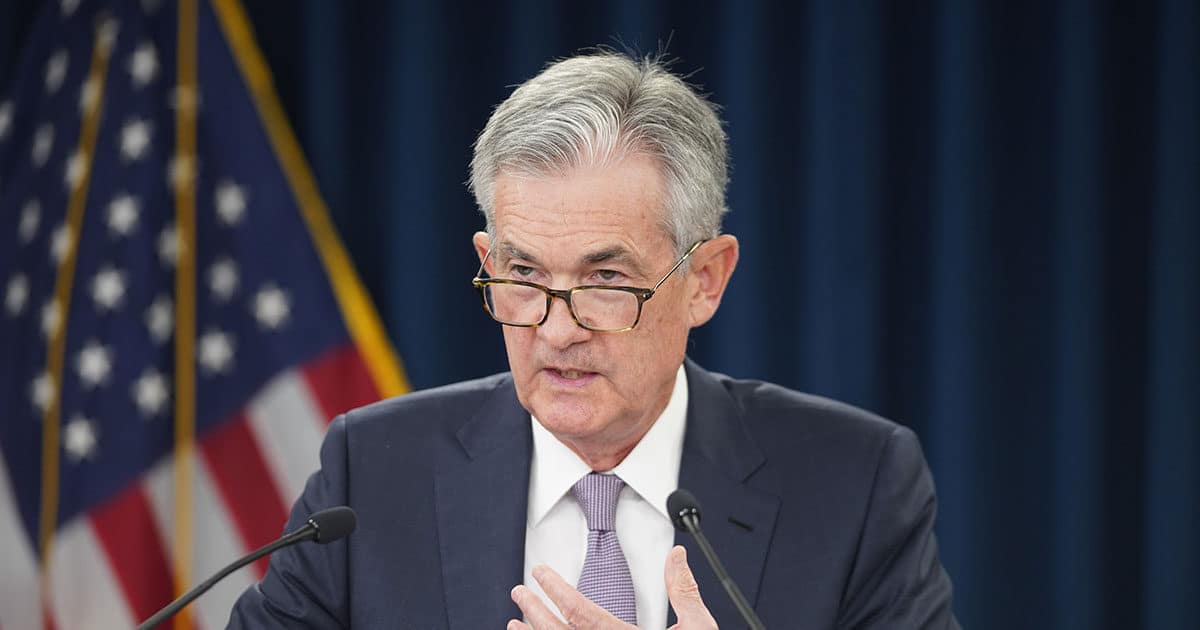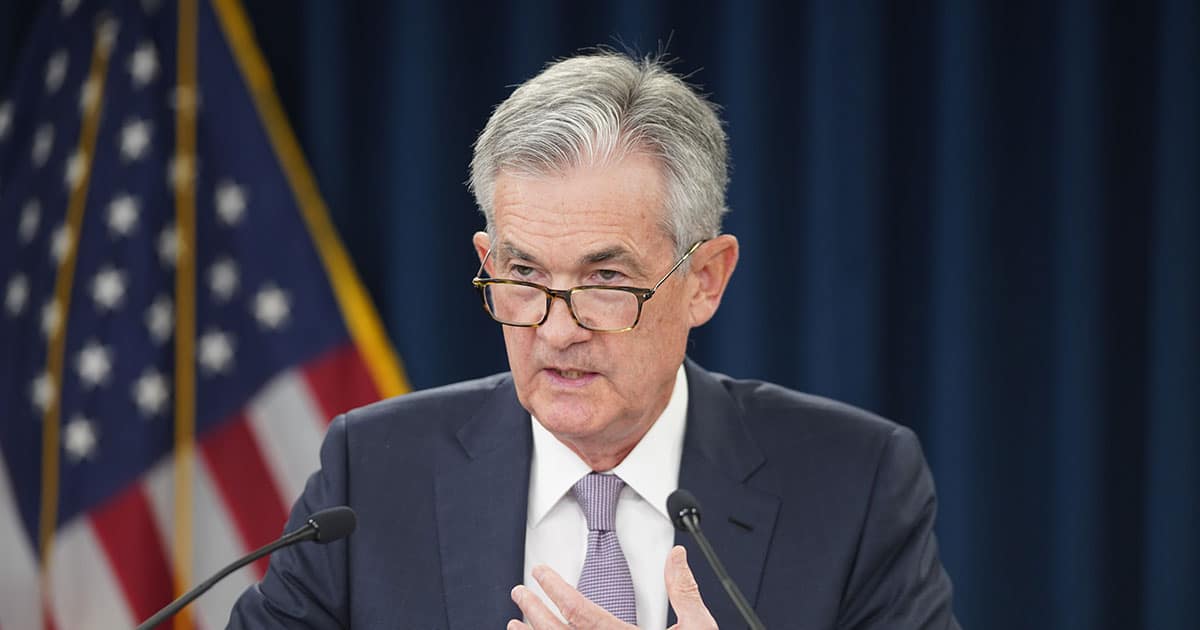 Jerome Powell Echoes Janet Yellen, Shoots Down Yield Curve Talk, Says Fed Has "Favorable Outlook" for U.S. Economy
Federal Reserve Chairman Jerome Powell shot down recent media speculation about the yield curve signaling a recession on the horizon. On Wednesday, the Fed announced an expected 25 basis points cut to the federal funds rate.
The cut puts the rate at a range of 1.75% to 2.00%, with an implied midpoint of 1.875%.
Fed Chairman Powell said the U.S. central bank has "a favorable outlook" on the U.S. economy and attributed the slight slowdown in the first half of the year largely to global economic influence.
"So, as I mentioned, we don't see a recession. We're not forecasting a recession," he said. "But we are adjusting monetary policy in a more accommodated direction to try to support what is in fact a favorable outlook."
The European Central Bank (ECB) announced last Thursday they were lowering their deposit rate from -0.4% to -0.5%. Further, they will be restarting an "open-ended" quantitative easing (QE) bond-buying program in November at a scale of €20 billion per month.
Trade uncertainty and policy apparently also has an effect. So, you can see some weakness in the U.S. economy because of all that. But nonetheless, the job of monetary policy is to adjust both to insure against those downside risks but also to support the economy in light of the existing weakness we do see.

Federal Reserve Chairman Jerome Powell – September 18, 2019
"Global growth will have an effect on U.S. growth over time, less so for any other economy," the Fed Chair added. "But still, there's a sector of our economy that's exposed to that."
He was referring to the U.S. manufacturing sector. But industrial production earlier this week indicated manufacturing could be back on the upswing. Manufacturing output for August more than recovered the losses in July.
While factory output has risen just 0.2% per month over the past 4 months, it fell 0.5% per month during the first 4 months of 2019. For mining output, the Federal Reserve said the dip in July was due to a cutback in oil extraction in the Gulf of Mexico in response to Hurricane Barry.
When asked about the inverted yield curve "signaling a recession," he noted noted the inverted yield curve was not a "material change" and it wasn't "sustained" over time.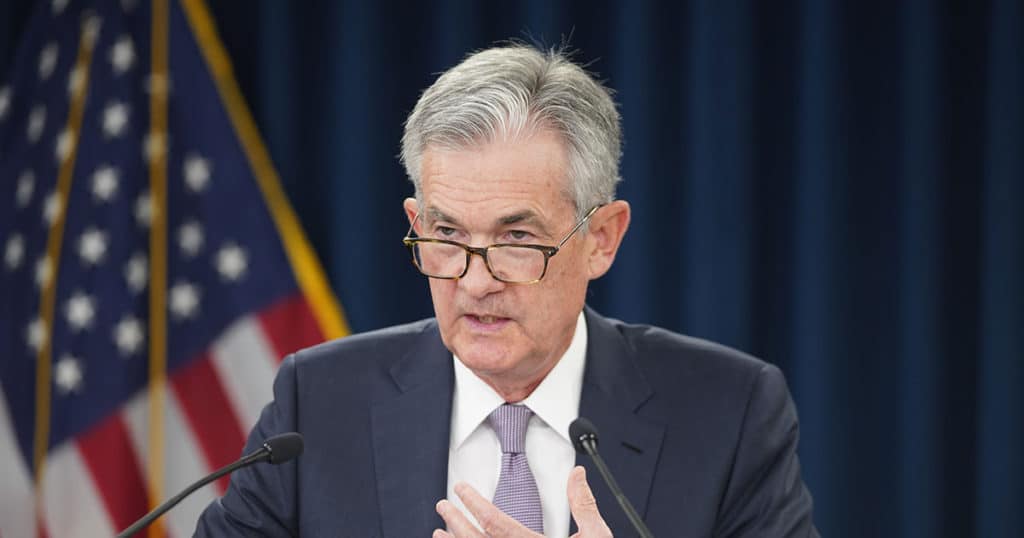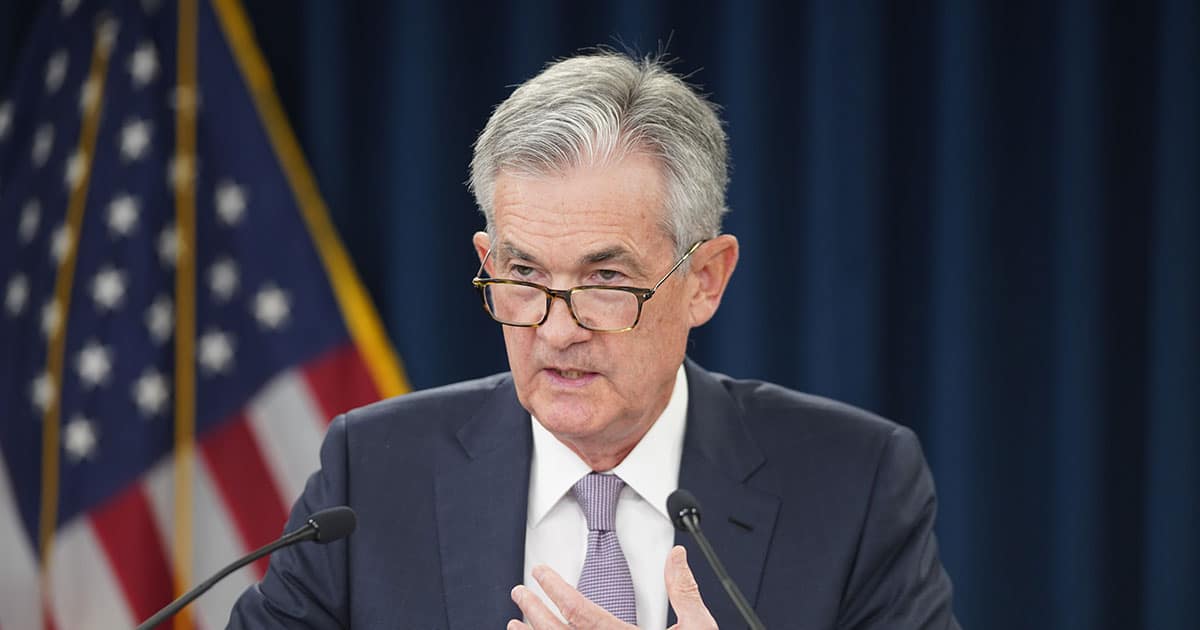 "We monitor the yield curve carefully along with a wide range of financial conditions," the chairman said. "There's no one thing that's despondent of all financial conditions. The yield curve is one thing we follow carefully."
"Again, based on the assessment of all the data, we still think it's a positive outlook."
The yield curve inverted for less than 48 hours before widening even further.
Last month, at the height of the media push for a recession, which surrounded the temporary inverted yield curve, former Fed Chair Janet Yellen argued many factors were impacting the yield curve. She added media pundits were not considering those factors, which suggest prior correlations are not historically comparable.
Ultimately, Chairman Powell said the Federal Reserve wanted to keep their monetary powder dry until there was a real risk of a U.S. recession.
He also stressed the strength of consumer spending, which has been evident in the U.S. retail sales numbers. The advance estimate for August doubled the consensus forecast. Retail sales are now 4.1% (±0.7%) higher than in August 2018.
U.S. retail sales have exceeded $500 billion for 8 straight months. It exceeded the threshold for another 7 consecutive months before it dipped to $499.9 billion in December 2018, likely due to an early Thanksgiving.
Chairman Powell described the labor market as strong and said spending on housing was "picking up" from the first half. Indeed, new residential construction statistics for August showed housing starts and building permits both crushing their respective forecasts.
Housing starts gained 12.3% (±10.2%) from the prior month and posted a 6.6% (±11.6%) increase from August 2018. Building permits gained 7.7% (±1.2%) from the prior month and 12.0% (±1.6%) from August 2018.
Fed Monetary Policy Vote
There was a deep division at the Federal Reserve Open Market Committee (FOMC) regarding the rate cut.
Fed Chair Jerome H. Powell voted for the monetary policy action and was joined by Chair, John C. Williams, Vice Chair; Michelle W. Bowman; Lael Brainard; Richard H. Clarida; Charles L. Evans; and Randal K. Quarles.
Voting against the action were James Bullard, who preferred at this meeting to lower the target range for the federal funds rate to 1-1/2 to 1-3/4%; and Esther L. George and Eric S. Rosengren, who preferred to maintain the target range at 2% to 2-1/4%.