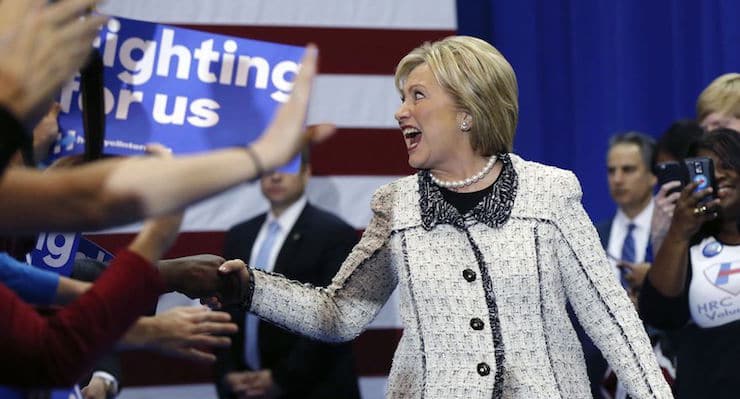 Hillary Clinton has won the Puerto Rico Democratic Primary, putting her on the cusp of having enough delegates to clinch the Democratic nomination. According to the PPD Democratic Delegate Count and Tracker, which does include the superdelegates supporting her for the presidential nomination, Mrs. Clinton is just 25 delegates shy of locking it up.
"We just won Puerto Rico! ¡Gracias a la Isla del Encanto por esta victoria!" Mrs. Clinton tweeted. As the race was called, the former secretary of state was in Sacramento rallying voters in before the California Democratic primary.
Mrs. Clinton won all 7 delegates up for grabs in the U.S. Virgin Islands and, at least as of now, 33 of the 60 delegates available in Puerto Rico. She carried the territory by roughly 61% to 39% over Sen. Sanders, who is campaigning hard in California in hopes to pull off an upset and convince superdelegates to switch allegiance.
While she once enjoyed a double-digit lead in the Golden State, Sen. Bernie Sanders is now just 2 points behind on the PPD average in the biggest delegate prize on Tuesday night.
"We're going to have a very contentious campaign," Clinton said late Sunday night at a rally in the California capital, "because I'm going to point out at every single moment that I can why I believe the Republican nominee should never get near the White House."
Last week, California Gov. Jerry Brown, once an avid critic of the Clintons and accuser of corruption, praised Sen. Sanders but endorsed the Democratic frontrunner.