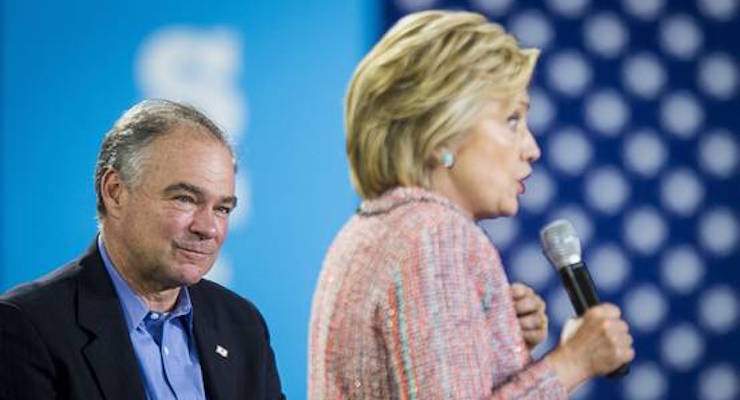 Democrats in Philadelphia officially nominated Hillary Clinton for president, making her the first woman to top a major party ticket. While South Dakota's delegation put her over the top in the tally, the nomination came during the roll call vote when Sen. Bernie Sanders moved to suspend and by acclamation.
"I move that the convention suspend procedural rules," Sen. Sanders said. "I move that all votes cast by delegate be reflected in the official record…I move that Hillary Clinton be selected as nominee of the Democratic Party for President of the United States."
Though historic, Mrs. Clinton's nomination comes mired in controversy, corruption and scandal. The anti-secrecy group WikiLeaks released roughly 20,000 emails revealing the corrupt establishment in the Democratic National Committee working against Sen. Sanders to coronate the former secretary of state, leading to the firing of DNC chair Debbie Wasserman Schultz and protests in Philadelphia.
As Sanders and Clinton's names were put into nomination, Bernie's name got a huge roar from the crowd, with chants of "Bernie, Bernie" and "Feel the Bern." Sen. Sanders supporters protested, with some unfurling "Election Fraud" banners in the crowd.
Rep. Tulsi Gabbard, D-Hawaii, who resigned in protest from the DNC over how Wasserman Schultz treated Sanders, took the stage placing Sanders name in nomination. The final vote tally was Clinton: 2842 & Sanders: 1865. The superdelegates gave Mrs. Clinton the edge, which was exemplified by the 66 to 81 in a state where Bernie Sanders won.