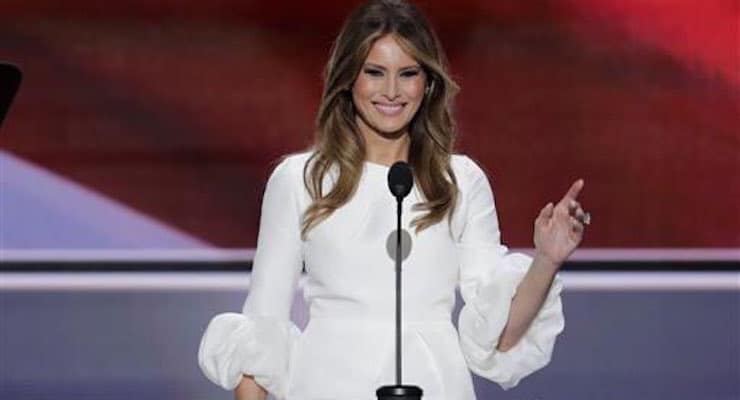 Melania Trump, wife of Republican presidential candidate Donald Trump, responded to lewd comments made by her husband revealed in a leaked audio from 2005. The New York businessman was talking with Billy Bush in 2005, then of "Access Hollywood," while on a bus arriving on the set of "Days of Our Lives" to tape a segment about his upcoming cameo on the soap opera.
"The words my husband used are unacceptable and offensive to me," Mrs. Trump said in a statement. "This does not represent the man that I know. He has the heart and mind of a leader. I hope people will accept his apology, as I have, and focus on the important issues facing our nation and the world."
Billy Bush, the nephew of President George H.W. Bush and cousin to President George W. Bush, was also making what most found to be inappropriate comments. Both men have since apologized for their remarks 11 years ago, which were only now published by Clinton-friendly The Washington Post mere hours before WikiLeaks was scheduled to release damaging documents on Hillary Clinton.
Here is my statement. pic.twitter.com/WAZiGoQqMQ

— Donald J. Trump (@realDonaldTrump) October 8, 2016