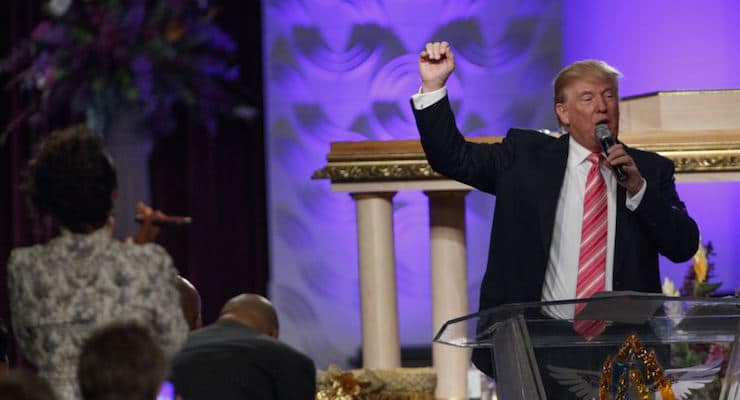 DETROIT, Mich. – The same federal judge who Jill Stein got to mandate the Michigan recount did an about-face and ended it on Wednesday, backing a previous state court ruling. U.S. District Judge Mark Goldsmith agreed with a state appeals court that ordered the elections board to dismiss the recount petition because the Green Party candidate had no legal standing.
Stein, who finished fourth in Michigan with roughly 1% of the vote, didn't have a chance of winning and thus wasn't an "aggrieved" candidate, which state law requires for standing.
"Because there is no basis for this court to ignore the Michigan court's ruling and make an independent judgment regarding what the Michigan Legislature intended by the term 'aggrieved,' plaintiffs have not shown an entitlement to a recount," Goldsmith said.
Last week, Michigan Attorney General Bill Schuette filed an emergency motion with the state Supreme Court "to stop Jill Stein's frivolous, expensive recount." State Republican Party Chairman Ronna Romney McDaniel and AG Schuette called the ruling a victory for voters and taxpayers.
"Jill Stein, who received only 1.07% of the vote in Michigan, is not legally entitled to hijack the will of voters and drag them into an arduous and expensive publicity stunt," Chairman McDaniel said in a statement.
The ruling makes President-elect Donald J. Trump the official victor over Democrat Hillary Clinton, making him officially the first Republican to carry the state since 1988. While the recount was intended to delay the certification of results so that they do not count when the Electoral College votes on December 19, the ruling effectively means the state's 16 electoral votes are securing in Mr. Trump's column.
Judge Goldsmith also said Stein's legal team offered the court only "speculative claims" about voting machines, "not actual injury." He also said a recount to test the integrity of the voting system "has never been endorsed by any court."
But the recount process did uncover some irregularities, just not the kind Stein claimed. In Wayne County, a Democratic stronghold including Detroit, officials couldn't match vote totals for 610 of 1,680 precincts during a countywide canvas. The number of ballots in precinct poll records did not match those of voting machine printout reports in 392 of 662 precincts.
This would've likely excluded the county from producing anymore votes for Clinton, as Michigan state law prohibits precincts whose poll records don't match with ballots from participating in recounts. The law is meant, among other things, to prevent ballot-stuffing, or the writing in of ballots belonging to voters who did not show up on Election Day.
Earlier Wednesday, the Michigan elections board voted by a 3 to 1 margin to end the recount if Judge Goldsmith reversed his earlier order.
Stein now is left with asking the Michigan Supreme Court to intervene, which is unlikely.
A court hearing will be held Friday on a possible recount in Pennsylvania, while the Wisconsin recount, which started last week but has not yet been completed, thus far resulted in an increase in Trump's lead over Clinton.