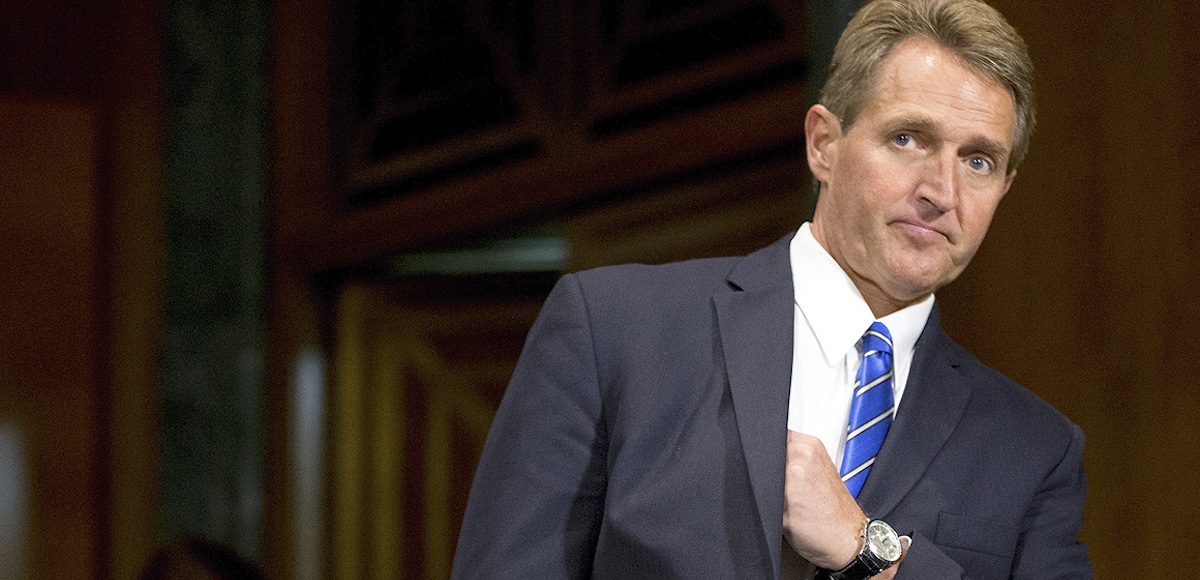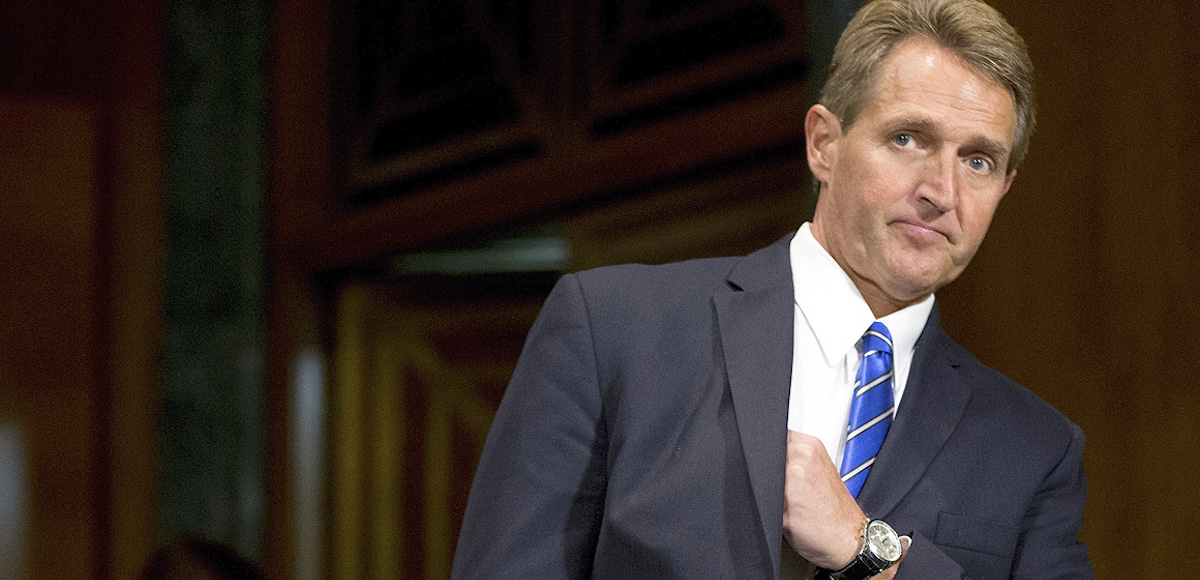 Senator Jeff Flake, R-Ariz., announced on the floor of the U.S. Senate that he will not run for reelection in a speech that criticized President Donald Trump and voters. He will serve out the remainder of his term, leaving his actions from this point forward unaccountable to the voters he insinuated were bigoted and misguided.
"To that end, I'm announcing today that my service in the Senate will conclude at the end of my term in early January 2019," he said. "It is clear at this moment that a traditional conservative, who believes in limited government and free markets, who is devoted to free trade, who is pro-immigration, has a narrower and narrower path to nomination in the Republican Party, the party that has so long defined itself by its belief in those things."
"It is also clear to me for the moment that we have given in or given up on the core principles in favor of a more viscerally satisfied anger and resentment."
The original NeverTrumper had little-to-no chance at winning his party's nomination for the 2018 midterm elections against Dr. Kelli Ward. Recent polling shows Dr. Ward crushing the incumbent by roughly 25 points, ironically carrying the Hispanic vote.
In July, a Morning Consult Poll ranking senators by popularity found Arizona Senators John McCain and Flake behind only Majority Leader Mitch McConnell, R-Kty., as having the highest disapproval ratings in their state.
While Establishment Republicans claimed he was the best chance to keep the seat under the party's control, the People's Pundit has repeatedly pushed back on that argument.
"Senator Flake barely won his seat and greatly underperformed the Republican nominee," said PPD's pollsters Richard Baris. "You cannot win when only a third of your party in the seat has a favorable opinion of you."
Dr. Ward sent out a series of tweets in response to the announcement.
Arizona voters are the big winner in @JeffFlake's decision to not seek reelection. They deserve a strong, conservative in the Senate 1/2

— Dr. Kelli Ward (@kelliwardaz) October 24, 2017
Who supports @POTUS & the 'America First' agenda. Our campaign proudly offers an optimistic path forward for Arizona & America #MAGA 2/2

— Dr. Kelli Ward (@kelliwardaz) October 24, 2017