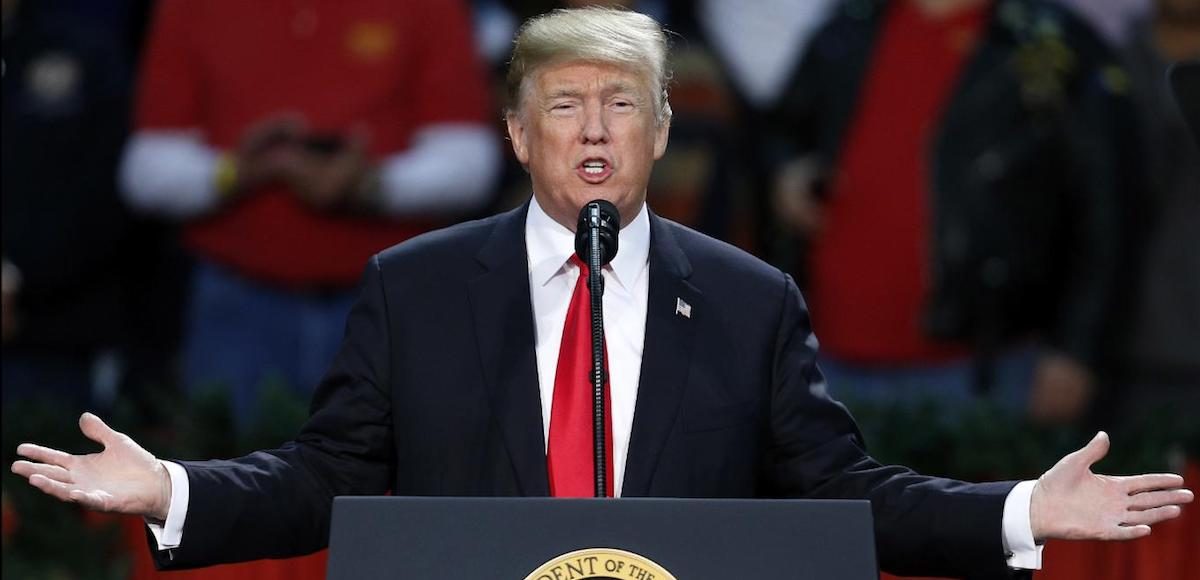 President Donald Trump urged voters to focus on the issues, tweeting Tuesday that the "people of Alabama will do the right thing" and "VOTE ROY MOORE!"
"The people of Alabama will do the right thing. Doug Jones is Pro-Abortion, weak on Crime, Military and Illegal Immigration, Bad for Gun Owners and Veterans and against the WALL," President Trump tweeted. "Jones is a Pelosi/Schumer Puppet. Roy Moore will always vote with us. VOTE ROY MOORE!"
The people of Alabama will do the right thing. Doug Jones is Pro-Abortion, weak on Crime, Military and Illegal Immigration, Bad for Gun Owners and Veterans and against the WALL. Jones is a Pelosi/Schumer Puppet. Roy Moore will always vote with us. VOTE ROY MOORE!

— Donald J. Trump (@realDonaldTrump) December 12, 2017
Polling has been all over the place in the Alabama race to replace Jeff Sessions in the U.S. Senate. Emerson College Polling, which was the second closest to Judge Moore's margin during the primary (behind only the PPD Poll), had the Republican up by 9 points. The Fox News Poll had Democrat Doug Jones up 10 points and CBS News had him trailing the judge by 6 points.
Trafalger had Judge Moore leading Mr. Jones by nearly 6 points. But as People's Pundit Daily (PPD) editor and Big Data Poll Director Richard Baris notes, the hill is steep for Mr. Jones.
"Republicans in Alabama are conservative and they are many," Mr. Baris notes. "Democrats need a mass sit-out for Mr. Jones to prevail and that doesn't appear to be a likely scenario. Data collected this week also indicated his support outside of the Seventh Congressional District has weakened over the previous week, significantly."
The special election in Alabama comes as President Trump hopes to wrap up his signature tax reform package, the first overhaul to the U.S. tax code in 31 years. The U.S. House and Senate have passed similiar but differing versions, sending it to conference for approval before it can get to President Trump's desk for his signature.
Mr. Jones would not support that bill if he made it to the U.S. Senate, nor any of the other key agenda items Alabama voted for in 2016. Mr. Jones and Democrats are hoping a barrage of sexual misconduct allegations outweigh the issues.
Judge Moore made that very argument at his final "Drain the Swamp" rally at Jordan's Activity Barn in Midland City, located in Dale County. The Wiregrass region is a Republican bastion and he'll need to run up the margins against Jones. He carried it over incumbent Senator Luther Strange in the primary runoff back in September by a 2-to-1 margin, as did President Trump against Hillary Clinton.
He was joined by Rep. Louie Gohmert, R-Texas, former Milwaukee County Sheriff David Clarke, Breitbart executive chairman Steve Bannon and former U.S. Army Captain Bill Staehle, who served with Moore in Vietnam.