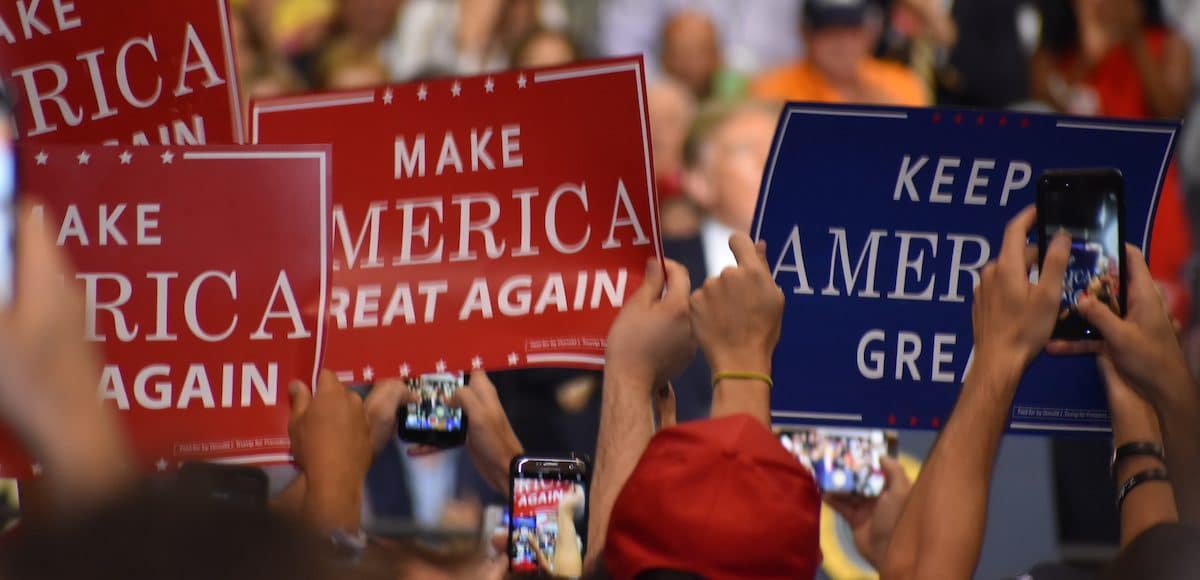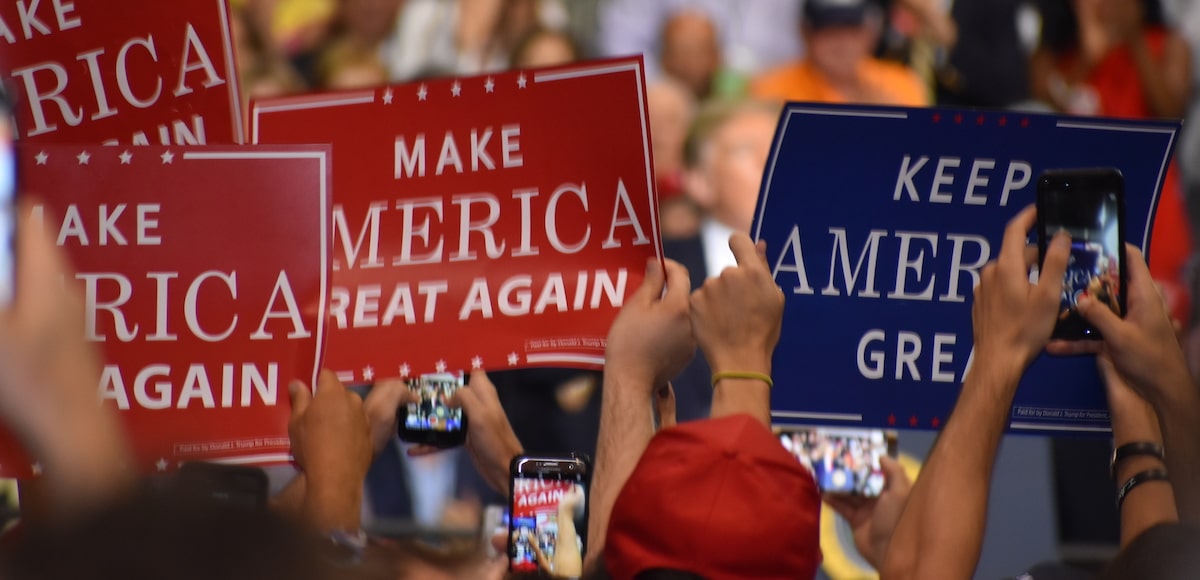 President Donald Trump will make western swing on his national midterm campaign tour, holding rallies for Republican candidates in Montana, Arizona and Nevada. The president has been campaigning for Republicans in an effort to protect their majority in the U.S. House and expand it in the U.S. Senate.
"We are pleased to announce a western swing of Make America Great Again rallies featuring President Donald Trump as he continues his national midterm campaign tour," said Michael Glassner, the Chief Operating Officer for Donald J. Trump for President, Inc. "This trip will include stops in Missoula, Montana on Thursday, October 18; Mesa, Arizona on Friday, October 19; and Elko, Nevada on Saturday, October 20."
"As these are such critical states in the midterm elections, President Trump is looking forward to this trip to urge the great patriots of Montana, Arizona, and Nevada to get out and vote on November 6 to protect and expand our Republican majorities in the House and Senate."
The PPD Senate Election Projection Model projects 51 seats as either Slightly, Leans, Likely or Solidly Republican. Five seats are projected as Battlegrounds and all three of the states the president announced on his "western swing" are among them.
On Thursday, the president will hold a rally in Montana at Neptune Aviation Services in Missoula.
Big Sky Country, which is demographically similar to North Dakota where Republicans are expected to defeat incumbent Senator Heidi Heitkamp, D-N.D., public polling has been scare. It remains a projected Battleground.
On Friday, he'll rally for Rep. Martha McSally and Congressional Republicans at the International Air Response in Mesa, Arizona. In the Grand Canyon State, the race to fill the open seat vacated by Republican Senator Jeff Flake had been rated Slightly Democrat. Senator Flake, an original NeverTrumper, announced he would retire amid certain defeat in his won state primary.
But the advent of the controversy over the confirmation of U.S. Supreme Court Associate Justice Brett Kavanaugh, coupled with several near-campaign ending October surprises, has tightened the race to a Battleground.
A recent survey conducted by OH Predictive Insights, which has been tracking the race for months, found McSally taking the lead against Democratic Rep. Kyrsten Sinema by 6 points, 47% to 41%. Eight percent (8%) remained undecided. Rep. Sinema had enjoyed the image of a moderate until one story after the other this week stripped the image away. Those stories gained traction nationally and locally, particularly after The New York Times disproved her claim to have been homeless, a claim she has made central to her campaign.
On Saturday, the president will hold a rally at Elko Regional Airport in Elko, Nevada.
In The Silver State, incumbent Republican Senator Dean Heller has a slight lead over his Democratic challenger Jacky Rosen in the polls. However, as the model has repeatedly noted, polling over the last several cycles has tended to understate Democratic support.