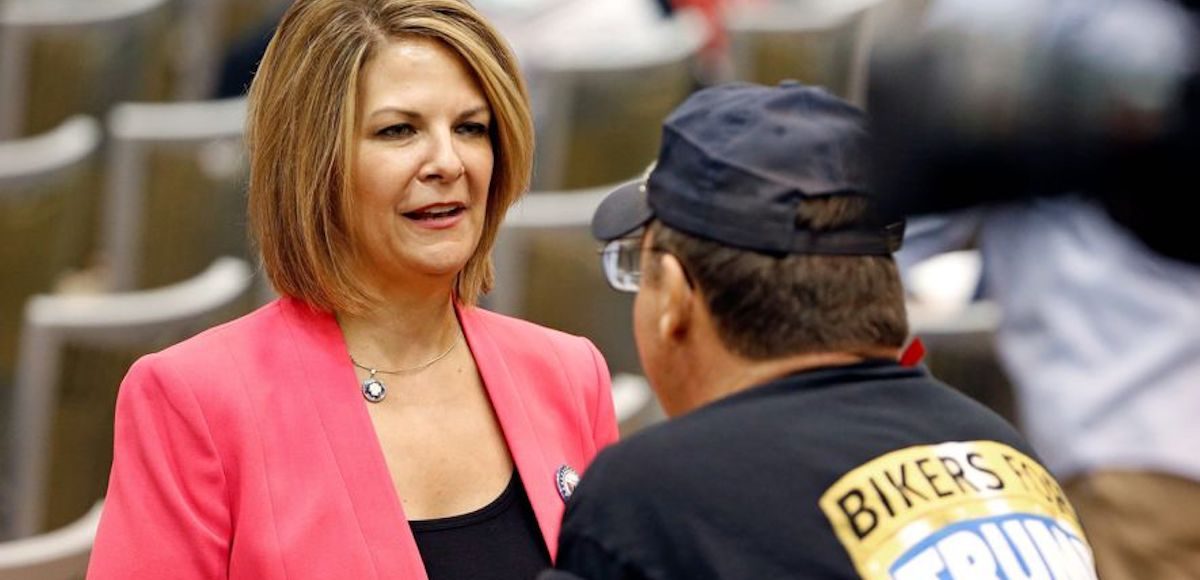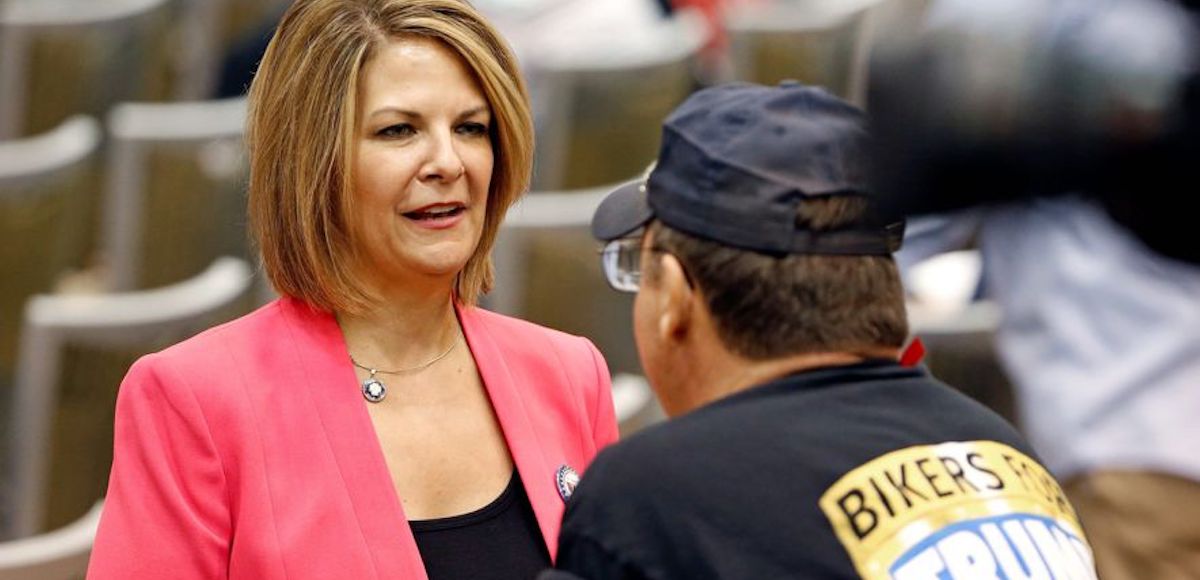 Dr. Kelli Ward announced her bid for chair of the Arizona Republican Party, The Arizona Republic reported on Monday. The two-time candidate for U.S. Senate offered a unifying message at the launch and vowed to "usher in an overwhelming 2020" by competing and winning at every level of elected office.
President Donald Trump will be at the top of the ticket in 2020, as well as another U.S. Senate seat currently occupied by Jon Kyl, who was appointed by Governor Doug Ducey to replace the late longtime Arizona Senator John McCain.
Dr. Ward, whom People's Pundit Daily (PPD) interviewed in 2017, launched an unsuccessful primary bid against Senator McCain in 2016. She warned Arizonians that he wasn't telling them the truth on either ObamaCare or the border.
While Senator McCain ultimately defeated Dr. Ward by the not-so impressive margin, 51.2% to 39.9%, he proved her warnings to be justified. Privately, and more publicly as of late, GOP lawmakers are pointing the finger at Mr. McCain for losing control of the U.S. House in 2018.
Despite claiming to have "led the fight to repeal ObamaCare," vowing to continue to do so and "complete the danged fence," Senator McCain voted against the "Skinny Repeal" and was one of the president's fiercest critics on the border.
Armed with what voters saw as Mr. McCain's betrayal, Dr. Ward ran again for the seat vacated by Jeff Flake, who backed out before suffering the embarrassment of loss.
Moderate Republicans argued Dr. Ward, who was the clear frontrunner against Senator Flake, couldn't appeal to moderates and would lose Maricopa County. She received just 28% of the vote and former Rep. Martha McSally earned the Republican nomination.
Ms. McSally went on to lose Maricopa County and the U.S. Senate seat for the Republicans for the first time in 30 years.
"The Party of Lincoln and Goldwater should be one that is led by the grassroots," Ward, 49, said in a statement to The Arizona Republic. "Unfortunately, over the last four years, the grassroots within the Republican Party have been silenced and disenfranchised both nationally and at the state level in Arizona."
"Therefore, after much prayer and careful consideration, I have decided to run for chairman of the Arizona Republican Party. In this new era of Arizona Republican politics, it is time to finally unite our party."
The Arizona Republican Party's election for chair is scheduled for January 26 Chairman Jonathan Lines is expected to run for re-election.