For 2019-2020 Cycle, a Debtless RNC Raised Total $117.9 Million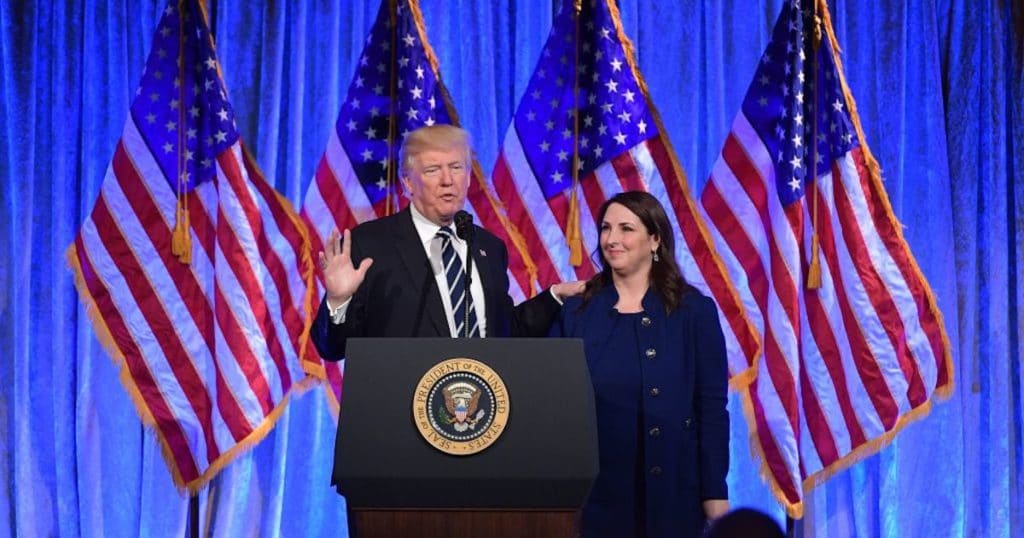 The Republican National Committee (RNC) announced a record-breaking $20.8 million fundraising haul for July. That's the party's largest ever off-cycle haul for the month of July.
That brings the party's fundraising total to $117.9 million for the 2019-2020 cycle. A debtless RNC boasts $46.6 million cash on hand, up from $44 million at the start of July when they announced raising $51 million in the second quarter (Q2) of 2019.
"Last month's fundraising haul again smashed records, and we continue to directly invest this money into growing our top-notch data-driven infrastructure, recruiting and training thousands of new volunteers, and registering voters across the country," said Chairwoman Ronna McDaniel.
"Our fundraising success is further evidence that the American people like the pro-growth agenda and economic record that the Trump Administration and Republicans continue to deliver, and this puts us in a strong position to secure more Republican victories in 2020."
The Trump Campaign and RNC joint fundraising efforts raised $105 million in Q2 2019. Broken down, $54 million came from the campaign and its committees.
Since 2018, Chairwoman Ronna McDaniel has increased high-dollar donations from 33% of total contributions to roughly 45%. However, the RNC still receives a larger share of small-dollar donations ($200 or less) than the Democratic National Committee (DNC).
Still, the Trump Campaign has a much higher "low dollar" percentage than the RNC. "Low-dollar" contributions are defined as $200 or less, and are indicative of grassroots enthusiasm and working-class support.
As People's Pundit Daily (PPD) previously reported, roughly 98.5% of contributions to the Trump Campaign in Q4 2018 came from donations of $200 or less.
In Q1 2019, that percentage ticked slightly higher to 98.79%. The average donation was just $34.26.