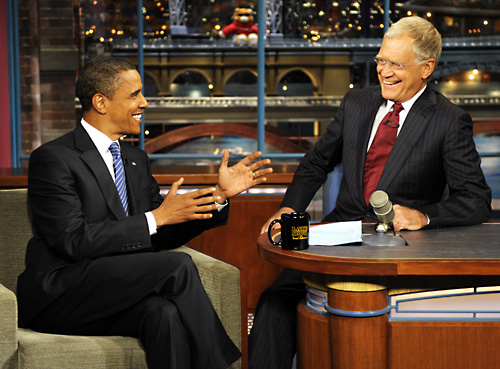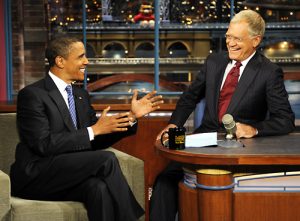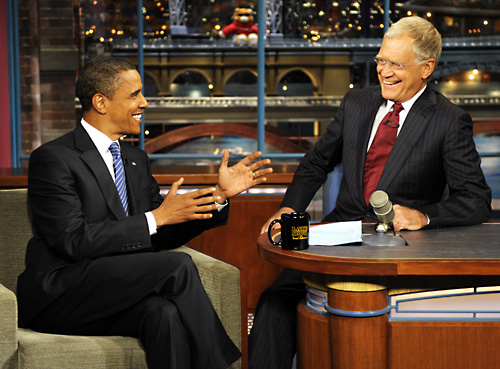 "Late Show" host David Letterman announced his plans to retire "sometime next year," CBS announced Thursday.
Letterman, 66, is now a famous comedian who began his late-night career in 1982. He became the NBC "Late Night" host and made the announcement during a taping of Thursday night's show, CBS said.
"For 21 years, David Letterman has graced our Network's air in late night with wit, gravitas and brilliance unique in the history of our medium," CBS Corporation President and CEO Leslie Moonves said in a statement. "During that time, Dave has given television audiences thousands of hours of comedic entertainment, the sharpest interviews in late night, and brilliant moments of candor and perspective around national events.
Letterman told the audience that his departure will be "at least a year or so" from now when his current contract expires.
With nearly 32 years under his belt, Letterman has the longest tenure of any late-night talk show host in U.S. television history. When in 1992 NBC made the heavy decision to replace "Tonight Show" host Johnny Carson with Jay Leno, who was widely considered his only competition for the gig, Letterman moved on to CBS. At his new home, the "Late Show" on CBS was a serious competitor. However, the more liberal Letterman has consistently run behind the more conservative Leno on "The Tonight Show" in ratings.
Leno, too, retired from "The Tonight Show" earlier this year, opening the door for "Late Night" host Jimmy Fallon to take over what has become the gold-standard of late-night TV.
While others are speculating whether or not Leno's decision weighed on Letterman's, in an interview with Howard Stern in back January, Letterman claimed it would have no impact on how much longer he might stay as host of "Late Show."
"I would do it forever if it were up to me," said Letterman, before adding a wry aside: "Sometimes, it isn't up to me."
Who May Replaces Letterman is the new guessing game, because the NBC line-up has already taken form. A potential name thrown around as a likely heir is Craig Ferguson, host of "The Late Late Show," which follows Letterman.