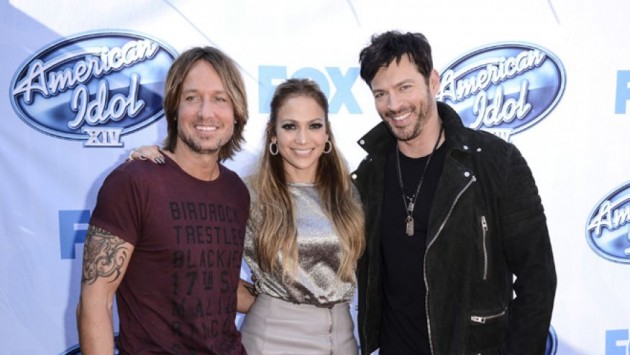 The once-smash hit show American Idol that dominated ratings throughout the 2000s has been cancelled and will go off the air after its 15th season next spring. The Fox network made the announcement Monday, ending the show that made stars such as Simon Cowell, Kelly Clarkson and Carrie Underwood.
The network says the cast from the past few seasons, with Ryan Seacrest as host and Jennifer Lopez, Keith Urban and Harry Connick Jr. as judges, will return for a season-long celebration of the show's history.
American Idol's popularity and ratings began to sunset over the past few years, as shows like "The Voice" on NBC began to compete in the music competition genre it pioneered. But personnel changes, including judge rotations and format adjustments were not well received by the viewers.
Nevertheless, relative to other shows in its time slot, ratings were still solid for the Fox network. But the network now has "Empire," another music series that rose in popularity since last winter, to keep them competitive.
"Idol" was an instant and huge hit. The show followed contestants who sought the prized "yellow ticket" to Hollywood and a chance at rags-to-riches stardom. But the show broke from the early years, refusing to air many of the cringe-worthy auditions of contestants with no hope of winning since the loss of the one-of-a-kind judge Simon Cowell, the Brit with a mean yet honest opinion on contestants' performances. Cowell became a star as judge, along with the other original judges, Paula Abdul and Randy Jackson.
Kelly Clarkson was the first to become a major pop star after winning Idol, and country singer Carrie Underwood became the highest-selling artist of the show. Personalities like Adam Lambert and Clay Aiken also became household names after competing on Idol, with Clay Aiken even attempting to use his Idol fame to run for Congress as a Democrat in North Carolina.
He was not elected.