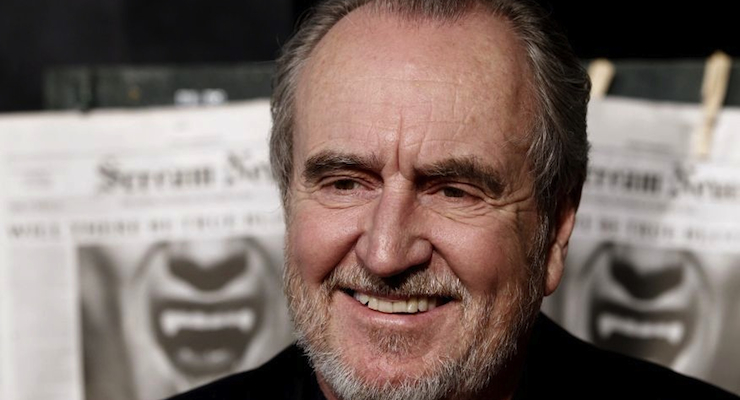 Wes Craven, the master of horror who scared and thrilled audiences with iconic and bloody suburban slashers like "Nightmare on Elm Street" and "Scream" that made his name synonymous with horror, has died. Craven was 76.
In a statement, his family said that he died surrounded by his family in his Los Angeles home Sunday after battling brain cancer. Craven, a writer, director and editor, completely revamped the teen horror genre with the 1984 release of "A Nightmare on Elm Street" starring a then-unknown Johnny Depp, featuring the badly scarred knife-fingered monster Freddy Krueger. Robert Englund, who played the iconic Krueger, led to several sequels, as did his 1996 success, "Scream."
Wesley Earl "Wes" Craven was born in Cleveland, Ohio, on Aug. 2, 1939 and earned a Master's Degree in philosophy and writing from John Hopkins University. Before becoming a master of horror, Craven briefly taught as a college professor in Pennsylvania and New York, and even got his start in movies in pornography, where he worked under a pseudonym. But Craven broke into the horror genre under his own name was 1972's with "The Last House on the Left," a horror film about teenage girls abducted by thugs and taken into the woods.
The film as made for just $87,000 and was apparently thought to be graphic enough that is was censored in many countries. But it was a hit, with Roger Ebert saying it was "about four times as good as you'd expect."
But it was "Nightmare on Elm Street," a 1984 Ohio-set film about teenagers who are stalked in their dreams, which Craven wrote and directed that spawned a franchise. It was even remade in 2010. Craven said the idea was born in Cleveland when he was a child and lived next to a cemetery on an Elm Street.
Along with John Carpenter's "Halloween," "Nightmare on Elm Street" defined a teen horror tradition where helpless teens were preyed upon by supernatural villains in morality tales; usually promiscuous girls were the first to go.
Besides his work in horror films, Craven also directed the drama "Music of the Heart," which earned Meryl Streep an Oscar nomination.
Craven is survived by his wife, producer Iya Labunka, a son, a daughter and a stepdaughter.