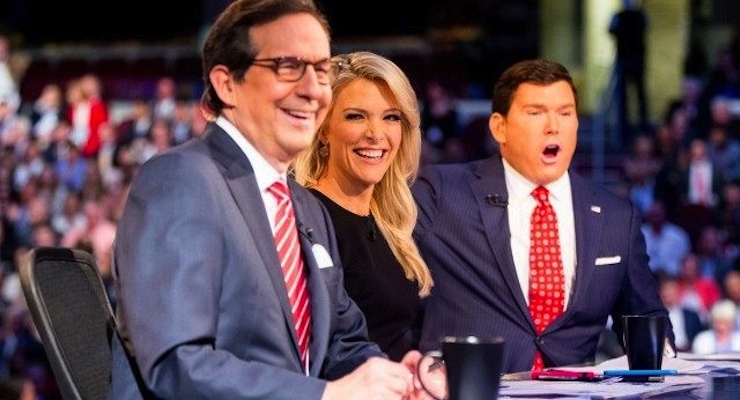 Ratings for the Fox debate in Iowa on Thursday fell dramatically without the frontrunner to 12.5 million viewers, down from 24 million viewers in August. In fact, it was the second least watched debate of the entire primary season and received a million short of the 13.5 million viewers who tuned in to their sister Fox Business Network debate in November.
Trump boycotted the debate after the network released what could at least be characterized as an unprofessional press release taking a jab at the GOP frontrunner, which followed what many believed to be an all-out attempt during the first debate to take him out of contention. Now, of course, the network is trying to spin the number as a success.
Thursday night's Republican presidential debate on FOX News Channel scored 12.5 million viewers, making it the second-highest rated telecast in the network's history.
Despite the spin, these numbers are a far cry from the previous numbers for both the prior Fox News and CNN GOP primary debates, and certainly a far cry from what advertisers expected.
Moderated by Megyn Kelly, Bret Baier and Chris Wallace, the Fox News debate was the Republican candidates' last debate before Monday's Iowa Caucus.