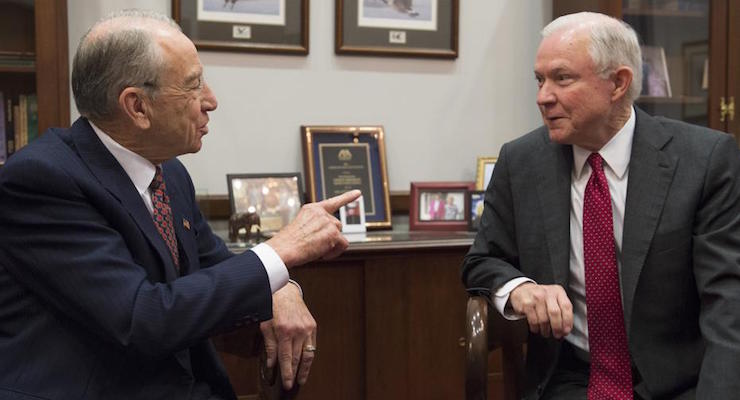 [brid video="104569″ player="2077″ title="Watch Live: Confirmation hearing for Jeff Sessions Trump&#39s pick for attorney general"]
The Senate confirmation hearing for Sen. Jeff Sessions, President-elect Donald J. Trump's pick for Attorney General, in front of the Senate Judicial Committee.
The committee has listed 15 potential witnesses who may testify at the hearing, including former AG Michael Mukasey, Senator Corey Booker, and Georgia Representative and civil rights activist John Lewis. Senate Judiciary Committee Chairman Charles Grassley will preside.