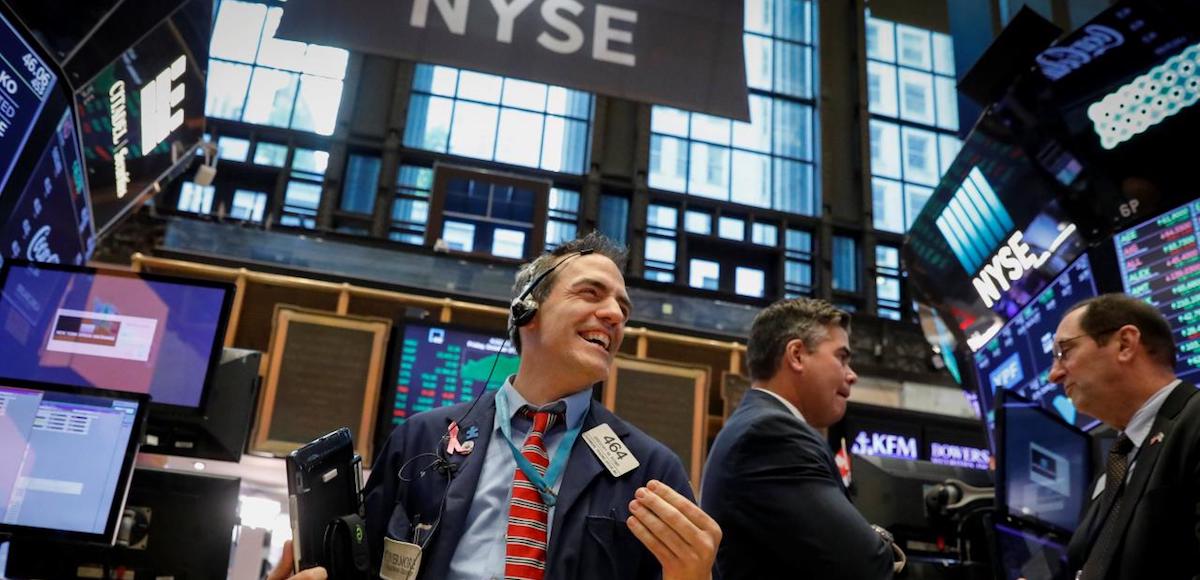 The Dow Jones Industrial Average (INDEXDJX:.DJI) hit 24,000 for the first time ever, continuing to climb on overwhelmingly positive economic data and the potential for tax reform.
As of 9:38 AM EST, the Dow was up 128.40, or 0.54% to 24,069.08. UPDATE: As of 10:18AM EST, the Dow was up 136.90, or 0.57% to 24,077.58. SECOND UPDATE: As of 11:45AM EST, the Dow was up 193.18 points, or 0.81% to 24,133.86.
The U.S. economy grew at the fastest pace in more than 3 years in the third quarter (3Q) of 2017. The Bureau of Economic Analysis (BEA) earlier in the week revised gross domestic product (GDP) up to 3.3% and unemployment is at a 17-year low.
The Conference Board's Consumer Confidence Index is now at a 17-year high and the Survey of Consumer shows consumer sentiment expects the second longest period of expansion since the 1800s.
If 4Q GDP forecasts hold, the first year under President Donald Trump will at least match the strongest year (2.7%) under Barack Obama. As People's Pundit Daily (PPD) recently reported, it's likely the first year under Mr. Trump will surpass the strongest year under Mr. Obama.
It will be the first time since 2004 that the U.S. economy grew at 3% or higher for 3 consecutive quarters since 2004.
Tim Anderson, analyst for TJM Investments, says the likelihood of a big correction as some have argued is very low "barring some monumental geopolitical event."
"I don't see the market taking a big hit in the first half of '18," Mr. Anderson said. "We could certainly have a correction, maybe 3 to 5 percent, that gets worked out somewhere in the first quarter as we saw a couple of years ago. But I just don't see the market taking a big hit."
In addition to GDP, the BEA also just released corporate profits for the 3Q and they back up much of the gains we've seen in the U.S. markets. Profits from current production — corporate profits with inventory valuation adjustment and capital consumption adjustment — rose $91.6 billion in the third quarter (3Q), compared with an increase of $14.4 billion in the second quarter (2Q).