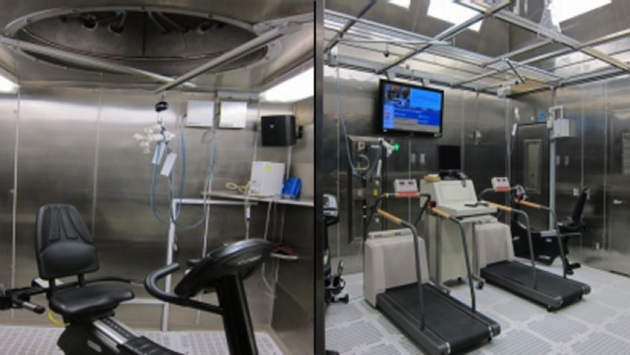 A recent IG report found the EPA tested human beings and exposed them to lethal toxins without fully disclosing health risks, all in order to justify more "clean air" regulations. Yet, scant media coverage has led to little outrage, thus Americans were offered only a minimal response from the government agency many now view to be totally out-of-control under the Obama administration.
In a written statement, the agency actually defended its work and twisted the IG report to imply it confirmed "all laws and regulations" concerning human testing were followed.
"EPA concurs with and is adopting the OIG's recommendations to ensure its policies and procedures are strengthened even further. … All human exposure studies conducted by EPA scientists are independently evaluated for safety and ethics, and the results are peer-reviewed. EPA is committed to ensuring the protection of study participants," the EPA statement read.
However, that's a severely disconnected interpretation of what the IG report was attempting to shed light on. The response is referring to a sentence in the opening of the IG report, which leaves out the extent to which individuals, who were the weakest in society, including the elderly, children and the unhealthy were exposed to high levels of lethal pollutants without disclosing the risks of cancer and even death.
"While the consent forms met the requirements of 40 CFR Part 26, we found that exposure risks were not always consistently represented. Further, the EPA did not include information on long-term cancer risks in its diesel exhaust studies' consent forms," the IG report found.
These experiments exposed citizens, including those with asthma and heart problems, to dangerously high levels of toxic pollutants, such as fine particulate matter. Not only did the EPA fail to disclose the nature of the pollutants, but the levels and risks associated with them were omitted.  For instance, diesel fumes, were exposed to people with health issues at levels of up to 50 times greater than the agency, itself, says is safe for humans.
Even if the EPA heads had ethics enough to object to such a lack of respect for human life and rights, the IG report findings suggest the EPA testing likely still wouldn't have proceeded.
"The EPA obtained required approvals for the five human research studies we reviewed. However, the EPA did not follow NHEERL guidance for its NHEERL reviews and approvals. According to NHEERL guidance, the branch chief must review and approve the protocol, informed consent form, and all other items to be sent to the IRB before the principal investigator sends these items to the IRB," the report found.
This testing is based out of the University of North Carolina campus, at a facility that allows researchers to pump "gaseous pollutants at precise concentrations" into enclosed chambers. But other locations are also used. The agency report said the EPA was exposing children to pollution as part of an experiment at the University of Southern California, as well.
The EPA is authorized under federal law to perform human testing, as part of a radical effort by the Obama administration to regulate potentially harmful pollutants and seize control of land and industry. The agency, which has been well-funded under the Obama administration and an incompetent Congress, has spent millions of dollars on this research and court challenges in what many have called an unprecedented power grab. Clean air and clean water are just means to an end.
In late March, the Environmental Protection Agency proposed a rule change to the Clean Water Act, which would create granted authority over temporary wetlands and waterways, such as rain puddles and tiny creeks. The new proposal drew immediate criticism and raised concerns that the regulatory power will translate into new, dangerous EPA regulations that extend into seasonal ponds, streams and ditches, including those on private property.
However, without a national media willing to cover what is clearly a national scandal and outrage, the out-of-control agency will evidently continue to operate out of the boundaries of the Constitution, and basic human decency.
Table 1: Health impacts from exposure to fine particulate matter and diesel exhaust
Aggravated lung disease, causing asthma attacks and acute bronchitis, and may also increase susceptibility to respiratory infections.

In people with heart disease, exposure linked to heart attacks and arrhythmias.

Respiratory-related disease and respiratory effects.

Cardiovascular-related mortality and cardiovascular effects.

Mortality and suggestive of lung and other cancers and reproductive and developmental effects.

Respiratory effects including irritation to throat and lungs, a cough, nausea and exacerbated asthma.

Cardiovascular effects such as worsening heart disease.

Irritation to the eyes and nose and neurological effects such as lightheadedness.

Respiratory effects including lung inflammation.

Lung cancer and mortality.
Source: OIG analysis of the EPA's Integrated Science Assessment for PM, EPA websites on particulate matter and diesel particulate matter, National Ambient Air Quality Standards for PM (December 2012) and the U.S. EPA. Health Assessment Document for Diesel Engine Exhaust (Final 2002). U.S. EPA Office of Research and Development, National Center for Environmental Assessment, Washington, D.C., EPA/600/8-90/057F, 2002.
a. According to the agency, short-term epidemiological studies generally involved exposures ranging from 1 to 5 days. The length of the exposure sessions for the five studies the OIG reviewed can be found in table 3.
b. Health impacts for diesel exhaust were combined because sources did not distinguish between short- and long-term effects.