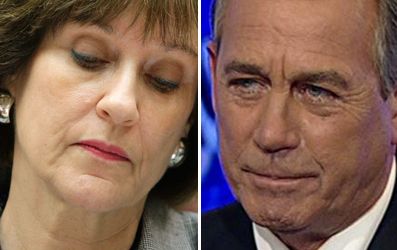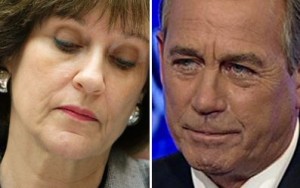 The House Ways and Mean Committee voted 23 – 14 Wednesday to refer former IRS official Lois Lerner to the Justice Department for a criminal investigation. The committee accused her of "extreme bias" in her role in the agency's scandalous targeting of conservative groups to weaken their influence in the 2012 presidential election.
In the 14-page letter to Eric Holder, the attorney general who is still in contempt himself, the House outlined the case against the former IRS official at the heart of the political targeting scandal. The vote and the letter come after a new report from the House Oversight and Government Reform Committee laid out its case for holding Lerner in contempt, as well.
"Lois Lerner's testimony is critical to the committee's investigation," the oversight report stated. "Without her testimony, the full extent of the IRS's targeting of Tea Party applications cannot be known, and the committee will be unable to fully complete its work."
"If we don't stand up for the right of the American people, who else will?" House Ways and Means Committee Chairman Dave Camp of Michigan said after the vote.
The accompanying letter accused Lois Lerner of targeting conservative groups and denying their constitutional rights, as well as attempting to subvert an inspector general investigation by giving false and/or misleading statements to investigators. A less-reported accusation is that Lerner disclosed confidential taxpayer information.
"This investigation has uncovered serious, unprecedented actions taken by Lois Lerner that deprived conservative groups of their rights under the Constitution," Rep. Camp said in a statement. "Today's action highlights specific wrongdoing for the Department of Justice to pursue. DOJ has a responsibility to act, and Lois Lerner must be held accountable."
<iframe src="http://personal.crocodoc.com/tWY6raj?embedded=true" width="100%" height="600″ style="border:1px solid #ddd;"></iframe>