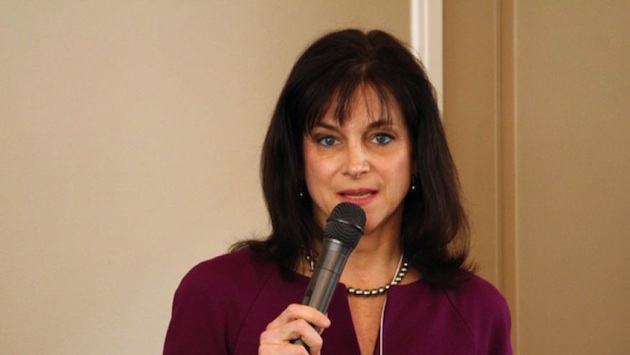 Republicans are now making plays or are surprisingly competitive in blue-leaning states, adding to the political reality that the 2014 Senate Map is expanding in their favor. Whether or not they win some of these races, is irrelevant. Democrats will be forced to spend time, money and other resources that would have otherwise gone toward defending purple and red-state Democrats.
The entrance of Monica Wehby in the Republican primary has given the Republican establishment a candidate they feel they can get behind in the Oregon Senate race. Sen. Jeff Merkley has the occasional embarrassing moment, but it is the fact the ObamaCare rollout was a particularly disastrous rollout in Oregon that gives the GOP confidence in a candidate like Wehby.
Wehby, who is a children's brain surgeon, has raised more than $1 million already. While she has a crowded field to contend with in the primary, it will be state Rep. Jason Conger of Bend who many GOP voters will find the most viable alternative. Bend is a lawyer who knows how to represent a Democrat-dominated district and still be conservative. While Wehby says she personally opposes abortion and favors same-sex marriage, Bend is open and proud over his opposition to both. 
For Democrats to be forced into defending states they were otherwise projected to win, if not fairly easily, means they will have less time and money to defend other embattled incumbents, such as Sen. Kay Hagan in North Carolina. Hagan is now trailing most of her top Republican contenders in most polls, and we currently rate the North Carolina Senate race a "Toss-Up" on our 2014 Senate Map Predictions. Her campaign has all but admitted her likely defeat if they do not succeed in changing the composition of the electorate in the fall. Even in presidential election cycles, it is unlikely that North Carolina will be as favorable for a Democrat as it was in 2008, within the next few cycles.
"You want a race," Preston Elliott told The Washington Post over the weekend. "Even two years out, you could tell this was going to be a tough race in an off-year."
Elliot helped Senator Tim Johnson (D-S.D.) win reelection in 2002 by just 524 votes. In 2006, he served as field director for Sen. Jon Tester (D-Mont.), who won by 3,000 votes. And in 2010, he helped Senate Majority Leader Harry M. Reid (D) survive a winnable race Republicans, who nominated a less-than perfect candidate in Sharon Angle, flat-out blew.
Still, it will be a heavy lift for Republicans in states like Oregon, Minnesota and Virginia. Since Sen. Merkley defeated Republican Sen. Gordon Smith in 2008, a wave election for Democrats, no Republican candidate has represented the state and no candidate has won a statewide race in Oregon since Smith won in 2002. We originally rated the Oregon Senate race "Likely Republican" based on the weak GOP bench following Rep. Greg Walden, who is the only Republican in the state's congressional delegation, deciding against a run for higher office.
In Minnesota, which we considered "Likely Republican" early on, but have since changed to "Leans Republican," candidate recruitment may be the only factor holding the GOP back from making Senator Al Franken really have to work for reelection. A recent poll showed his approval rating falling to 44 percent, with only 41 saying they have a favorable opinion of the freshman and just 40 saying he deserved reelection. Even though many pundits considered — and some still do — Franken to be relatively safe this cycle, Franken only defeated Senator Norm Coleman by a razor-thin voter fraud margin.
A GOP loss in a favorable environment will be a testament to the failure of the Republican Party in a state that is 86.9 percent white. In neighboring Michigan, also a blue-leaning state, Republican Terri Lynn Land is running ahead of Democrat Rep. Gary Peters in the race to fill the seat vacated by Carl Levin. A shockingly strong performance by Land has already taken one typically blue state off the safe table. In an examination of polls conducted before and after the government shutdown, as well as the ObamaCare rollout, we found the two Democratic challengers have consistently trailed both Land and Gov. Rick Snyder.
The 2014 Senate Map is clearly expanding in Republicans' favor, moving into states once thought safe for Democrats and even a few states where Democrats have made self-inflicting wounds. Democrat Bruce Braley, for instance, is in a nightmare scenario after he was caught on video suggesting Iowa farmers are too stupid to hold high elected office, particularly compared to lawyers.
Preston Elliot and other Democratic strategists are working around the clock to change the composition of the midterm electorate, but even if they find some magic formula to do so, they can't afford too many more incidents likes Braley's.