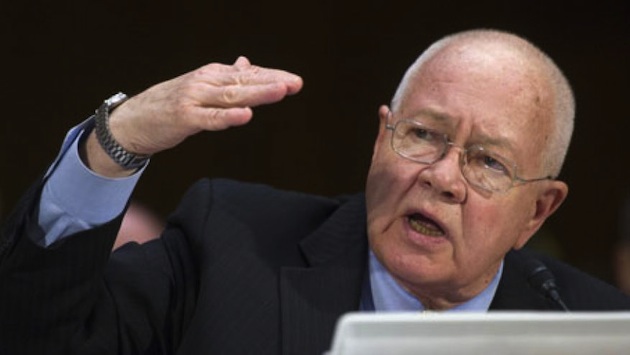 A top VA official supposedly in charge of veterans' health care has resigned amid a VA scandal that produced a firestorm after it surfaced veterans died due to long appointment waits, treatment delays and falsified records at VA hospitals.
Veterans Secretary Eric Shinseki says he has accepted the resignation of Robert Petzel, the undersecretary for health care at the Veterans Administration. The news comes just one day after both men testified and were grilled by the Senate Committee on Veterans Affairs Thursday.
Whistleblowers told congressional investigators there was an attempt to cover up the deaths of up to 40 veterans while they were awaiting appointments at the medical center in Phoenix. Although it was the first instance, the Phoenix medical center wasn't the last.
Shinseki says most vets are satisfied with the quality of care they get, but more must be done to "improve timely access to that care." He has come under fire from lawmakers in Congress who said that he is clearly incompetent for not knowing what was occurring. He defenders say that he was left out of the loop by those in his inner circle, but critics say that makes the outrage even more justified, and calls into question his ability to run the Deparmtent of Veterans Affairs.
While many supporters of the administration are immediately pointing to Petzel's resignation as an instance of accountability, he had announced back in September that he planned to retire in 2014. His resignation is simply a few months earlier than planned, and is not the resignation that others have called for. It is widely seen as a way to protect the man truly responsible, former general and Secretary Eric Shinseki.