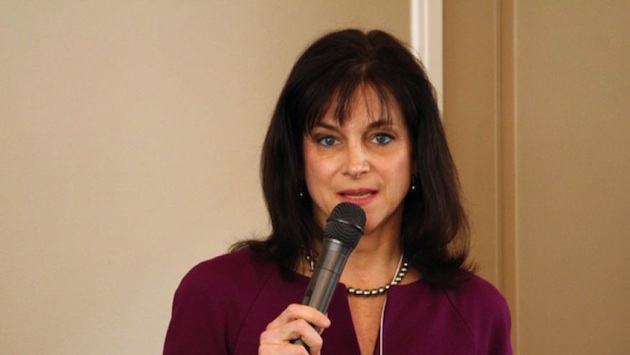 The scheduled May 20 primary elections consist of six states, the outcomes of which will influence the 2014 midterm elections in November. We are making our final predictions, though there will not be much of a change from our past analysis.
The elections for House and Senate candidates in Arkansas, Georgia, Idaho, Kentucky, Oregon and Pennsylvania will all be influenced by the Tea Party movement, but the question is not whether they will have the influence to help reshape the GOP, but how much influence.
In Arkansas, Democrat Mike Ross and Republican Asa Hutchinson face lesser-known, unfunded rivals Tuesday. Even though they have both said they weren't taking anything for granted, they will both succeed and move on to a contested race in November.
We just provided in-depth analysis of the general election for Senate. Neither Senator Mark Pryor nor Rep. Tom Cotton will have primary challenges, but the Republican primary race for Cotton's seat in Arkansas's 4th Congressional District has been hotly contested. The outcome of tomorrow's primary will tell us much about Pryor's chance of survival.
Energy investor Tommy Moll, the conservative in the race, continued his attempt to link state Rep. Bruce Westerman to the state's "private option" compromise on Medicaid expansion, hammering him on his sponsorship of the legislation and his introduction of an alternative proposal that would have included an overhaul to the state's existing Medicaid program. Westerman backed down for political expediency, pulled his name from the private option legislation, then voted against it. He never did offer up his alternative proposal.
Our model, admittedly, is weak on this call. The numbers are spewing out that Moll has a small 53 percent chance of victory, but the margin of error is too large for certainty. There is simply not enough data to go on. However, with the backing of FreedomWorks and other conservatives, the activist GOTV may just put him over.
In Georgia, which we have covered in more detail for both the primary and general election, Republican businessman David Perdue (yes, he is the cousin of ex-Gov. Sonny Perdue) is the clear front-runner, but will likely not make the 50 percent threshold needed to avoid a runoff. Either Kingston or Handel will have the opportunity for a rematch with Perdue. Meanwhile, as is the typical case for Democrats, Michelle Nunn, daughter of former Democratic Sen. Sam Nunn, will face the Republican (who we believe to be Perdue) in November.
In Kentucky, as we have said over and over, it just never happened for Matt Bevin. Flip-flops, or perceived flip-flops, on the TARP bailout stopped any major momentum he may have had. Senate Minority Leader Mitch McConnell, or likely soon-to-be majority leader, will defeat Matt Bevin by a healthy margin. I will say, however, that the margin will not be as big as everyone believes. I have seen public and private polling that suggest Bevin is picking up last-minute steam. Despite Democrats' hopes, he will also defeat Allison Grimes in November, just not by as large of a margin.
In Idaho, The Club for Growth and other conservatives endorsed GOP candidate Bryan Smith over incumbent Rep. Mike Simpson, who is by any and all measures a liberal Republican. Still, the message didn't stick, and Simpson, who had no qualms about supporting TARP and other big government programs, will likely win his primary. If the night has a big upset, however, I'd bet it would be in Idaho.
Pennsylvania Democratic voters will decide who will take on vulnerable incumbent Gov. Tom Corbett, the single-most vulnerable Republican governor according to our model at PPD. However, there may be some light at the end of the primary tunnel for Corbett. Four Democrats have been beating each other up in a bitter nomination battle, and former state revenue secretary Tom Wolf is now the clear front-runner. Yet, his victory is good news for Corbett, despite polling. His three challengers accused him of attempting to buy the primary, which he did, and the governor's camp has told me they will pick up on that line of attack.
Also in Pennsylvania, Rep. Bill Shuster faced Tea Party opposition from primary opponent Art Halvorson, a local businessman. Shuster will win.
In what may just be the most important race tomorrow, Monica Wehby and state Rep. Jason Conger of Bend will face off for the chance to take on Democrat incumbent Sen. Jeff Merkley. Merkley's seat is by no means safe, but the nomination of a candidate like Wehby will wobble his security even more. The children's brain surgeon turned-politician is one of the most talented candidates running in the Republican field this cycle (not to mention she had the single best ad all cycle). If she defeats Conger, which we believe she will, then this seat will be in play and the Republicans will have succeeded in expanding the map into blue states.