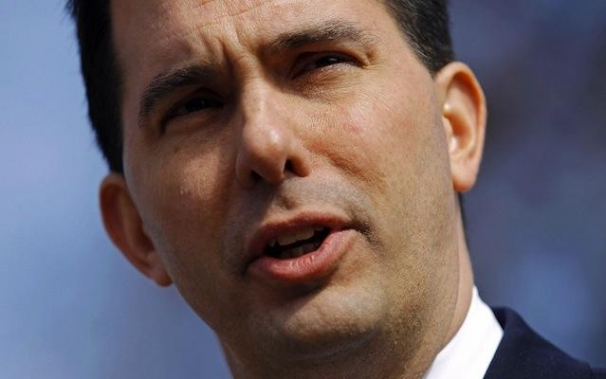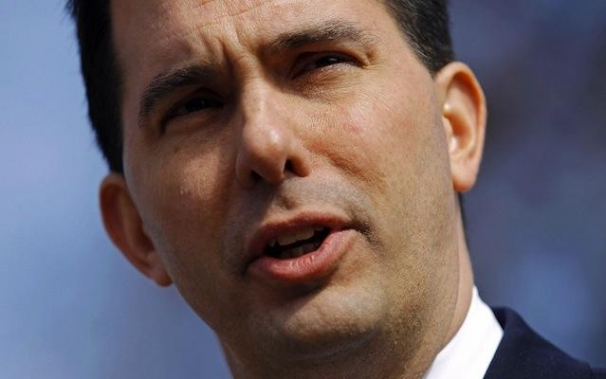 The Democratic Party hoped to use the levers of government in and out of the justice system to bring down successful, conservative Wisconsin Governor Scott Walker. Now, an attorney for the special prosecutor overseeing the case confirmed Friday the governor was never a target in a bogus "John Doe" criminal probe into alleged coordination with outside political advocacy groups.
Governor Walker, who is a solid favorite to defeat Democrat Mary Burke in a blue-leaning state in November, has always maintained that the stories run in the media were "old news" and unjustified. Yet, that certainly didn't stop the liberally-dominated publication Slate from running a hit piece entitled, This Could Be the Start of Scott Walker's Bridgegate.
And it wasn't simply Slate and other smaller outlets, but the Washington Post and local, liberally-bias Wisconsin media outlets.
The conservative hero may have several things in common with New Jersey Governor Chris Christie, but it's certainly not in the manner they hoped it would be.
Both Republican governors are successful governor's in a state once- or still-dominated by Democrats. Also, both Republican governors took nearly hopeless economic situations and record deficits and turned them around to the betterment of their state's citizens. Both governors also demonstrated their potential to defeat the leading 2016 Democrat presidential candidate, Hillary Clinton, thus needed to be destroyed in the liberal media.
But Walker was never in danger of falling into scandal for breaking the law, or other ethics violations.
Last month, a federal judge ruled in favor of the group, saying the coordination did not violate election laws because the outside groups were engaged in issue advocacy rather than explicit political activity. The case is now pending before a federal appeals court.
Apparently the recent revelations exposing the truth aren't stopping his opponent from attacking Walker on a falsehood, as Mary Burke released an ad Thursday that splices together bias media coverage of the allegations.
Francis Schmitz, a Democrat and special prosecutor in the bogus case, has now been sued in both his personal and official capacity for his unethical tactics and defamation. Schmitz's attorney, Randall D. Crocker, released a rather long statement claiming that his client did not intend to have the false charges aired to the public, nor did he ever decide the governor was to be the target of an investigation.
"Mr. Schmitz has made no conclusions as to whether there is sufficient evidence to charge anyone with a crime," said Crocker. "It is wrong for any person to point to this sentence in a legal argument as a finding by the Special Prosecutor that Governor Walker has engaged in a criminal scheme. lt is not such a finding."
The Wisconsin governor was thrusted into the national spotlight when he fought the powerful Wisconsin labor unions to pass his Wisconsin Budget Repair Bill, not only closing a $3.6 billion deficit, but also improving public education and infrastructure. For his efforts, labor unions led a recall effort, which failed miserably when Walker survived the recall, even defeating his Democratic challenger by a larger margin than in his successful 2010 gubernatorial bid.
Unemployment fell to 6.3 percent from a high of 9.2 percent when Walker prepared to take office, and after a series of what Walker refers to as "common sense reforms," the state's latest budget projection showed Wisconsin taxpayers are set to enjoy a near $1 billion surplus.
Meanwhile, even though Crocker's latest comments prove the ad blatantly false, and said the documents "were never intended to be made public," the Burke campaign says they are refusing to take the ad down.