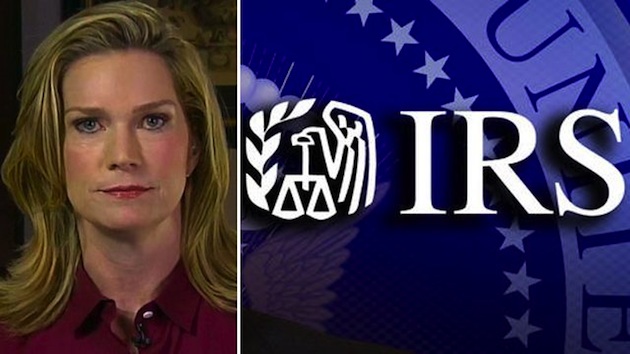 Two federal judges in under a week have ordered the IRS to explain under oath how the agency lost emails from former division director Lois Lerner, the woman at the center of the targeting scandal. U.S. District Court Judge Reggie Walton ordered Obama administration lawyers Friday to produce an affidavit explaining exactly what happened to Ms. Lerner's hard drive.
The IRS claimed the computer suffered a crash back in 2011, conveniently the period the targeting took place,  which wiped her email records at the time clean. Worth noting, the vast majority of the American people — 76 percent — aren't buying the government's story about the lost IRS emails, and just 12 percent of voters believe the emails were destroyed accidentally. The number includes 63 percent of Democrats.
And the judge wasn't buying it either.
Judge Walton said he wants to know exactly what happened to Lerner's hard drive, and ordered an affidavit be produced from those involved in handling the drive.
True the Vote is also seeking a motion to speed up discovery and "preserve and prevent further destruction" of IRS emails and missing documents. Group counsel for True the Vote, Cleta Mitchell accused the IRS of playing a "shell game," by arguing that the plaintiffs could not prove any emails were lost.
Meanwhile, U.S. District Judge Emmet G. Sullivan ordered agency officials to explain under oath how a likely treasure trove of lost IRS emails disappeared, and they only have 30 days to comply. The order came Thursday as part of a freedom of information lawsuit by another conservative watchdog group, Judicial Watch.
Judge Sullivan took the unprecedented step to appoint Magistrate Judge John M. Facciola to manage and assist in discussions, as well as ordered the IRS to work with the group to decide the methods used how to obtain the missing records from various sources.
Pressure is building on a scandal-plagued Obama administration. Texas Republican Rep. Steve Stockman filed a resolution directing the House sergeant-at-arms to arrest Lerner on charges of contempt of Congress, which passed the House on May 7. Attorney General Eric Holder is facing increasing criticism for not pursuing the investigation in what many see as an effort to protect his boss, President Obama.
Holder appointed an Obama donor, Barbara Kay Bosserman, to head up a circus investigation earlier in the year that went no where. However, with federal judges helping the American people get closer to the truth, it is unclear whether Holder can continue to run interference.