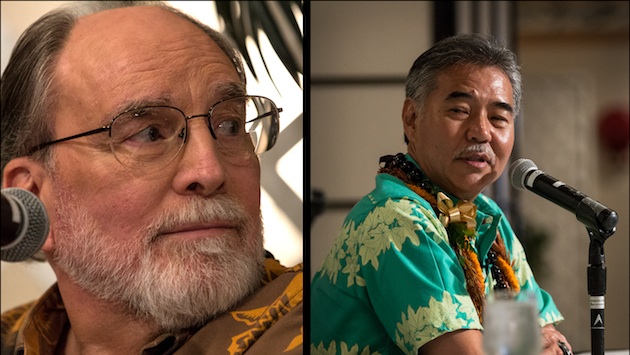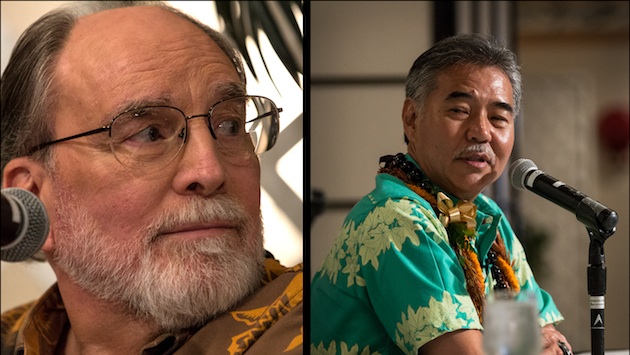 Incumbent Democrat Gov. Neil Abercrombie was handily defeated by state Sen. David Ige by over 35 points in Saturday's Hawaii gubernatorial primary. Ige will go on to face former Lt. Gov. Duke Aiona, a Republican, who was leading both Democratic challengers in the race prior to the primary.
Abercrombie is the first Hawaii governor to lose to a primary challenger and only the second not to win re-election. Abercrombie's decision to appoint U.S. Sen. Brian Schatz to the U.S. Senate seat after the death of beloved Hawaii political icon U.S. Sen. Daniel Inouye, who died in 2012, infuriated Hawaii voters. Before he died, Inouye told Abercrombie that he wanted him to appoint Hanabusa to his seat.
Polling in Hawaii, as is the case with another state outside of the continental U.S., is notoriously difficult to poll. However, Aiona has consistently polled strong since February of this year and, and whether the race would tighten hinge upon the outcome of the Democratic primary.
PPD rates the Hawaii governor race a "Toss-Up," despite Aiona's relatively comfortable lead. The state's political leanings are overwhelmingly Democratic, and the party did themselves a favor nominating Ige.
"Now that Ige has defeated Abercrombie the Democrats have a far better chance at catching Aiona," said PPD's senior political analyst, Richard D. Baris. "However, Aiona is a well-liked politician in Hawaii and a strong candidate. Both sides admit he is ahead and Democrats have reason to worry that Abercrombie's toxicity will linger."
As of now, only one of President Obama's endorsed candidates have only one remaining chance at victory.
The contest between incumbent Democratic incumbent U.S. Sen. Brian Schatz and U.S. Rep. Colleen Hanabusa remains too close to call. However, Schatz, who was endorsed by the president, is holding on to a small lead over Hanabusa, 49.7 to 48.2 percent.
Regardless, the Hawaii Senate race is rated "Safe Democrat" by PPD's 2014 Senate Map Predictions model.