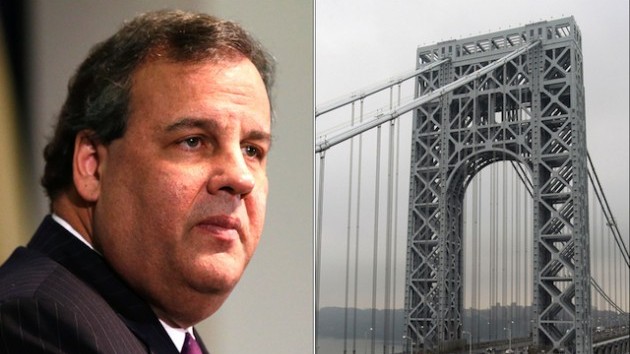 Federal officials told NBC News that the federal probe many viewed to be witch hunt against NJ Gov. Chris Christie has been unable to link the lane closures to the governor. The officials did say that the nine-month long investigation is still ongoing and, despite the lack of evidence, no final determination has been made.
Yet they concede that authorities haven't been able to uncover anything that indicates Gov. Christie knew or ordered the closure of traffic lanes to the George Washington Bridge in Fort Lee. From the Democratic reaction to the report, it would appear the media may be being used to soften the story before the final report is released.
"This is not a Chris Christie investigation,"Assemblyman John Wisniewski said in a statement. "It's an investigation as to why this happened and who authorized it. As a consequence, this does not change our position."
That is a stark reversal from Wisniewski's initial comments, which were all but condemning the governor and attempting to forward the idea he ordered the lane closures as a retaliation for the Ft. Mayor not endorsing his reelection effort. As PPD noted at the time, many headlines by "mainstream" publications — who are foaming at the mouth to destroy the man who began leading Hillary Clinton after his big reelection win — were rather misleading.
Reports explicitly cited the Christie bridge closing "scandal" was to "retaliate" against the governor's politics enemies. This is insinuating the communication spells that out verbatim, which they in fact, do not if you read the emails. Still, even if they did without mention to the governor, the double-standard for Wisniewski and an adoring media was obvious.
A review by the Media Research Center found a disproportionate amount of coverage attacking Gov. Christie over "BridgeGate," while ignoring bombshell stories of IRS emails clearly debunking the "few rogue agents" narrative pushed by President Obama in the wake of the IRS targeting scandal.
In less than 48 hours, ABC, CBS and NBC deluged viewers with coverage of Chris Christie's traffic jam scandal, devoting a staggering 88 minutes to the story. In comparison, these same news outlets over the last six months have allowed a scant two minutes for the latest on Barack Obama's Internal Revenue Service scandal. The disparity in less than two days is 44-to-one. [See a chart.]
New Jersey U.S. Attorney Paul Fishman and officials in his office declined comment. In a radio interview with New Jersey 101.5's Eric Scott Thursday evening, Gov. Christie said he wasn't surprised but would still remain cautious.
"We will wait to hear whatever the authorities have to say, but certainly this is a report that comes as no shock to me because as you know, Eric, the day after these events were uncovered, I came out and told people that I had no knowledge of this going on and no involvement or any role in its planning," Christie said.