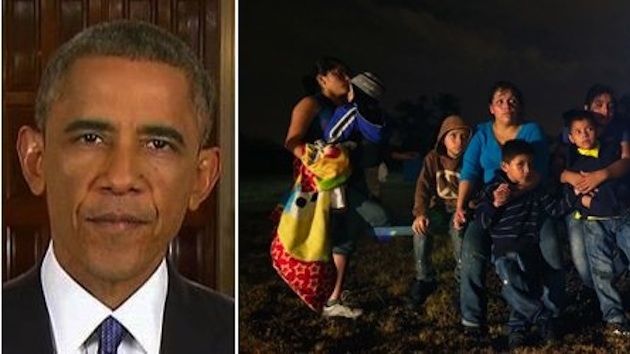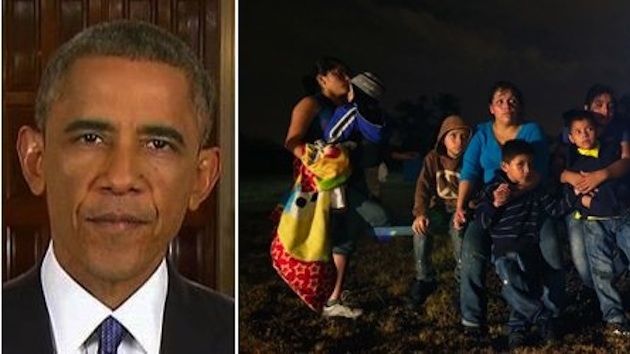 President Obama Thursday night addressed the American people to announce he will take executive action on immigration, blaming Republicans for not passing a bill.
"For a year and a half now, Republican leaders in Congress have refused to vote," he said. "The same kind of action has been taken by Republican and Democrat presidents before me, and will help make our immigration system more fair and more just."
Except, in at least 25 separate occasions, the president has said on video that such an action would be unprecedented, illegal and unfair to those who have been waiting in line legally. No other president has issued an executive order that seeks to achieve a policy that a congressional piece of legislation explicitly prohibits them from doing.
"By making that announcement, he is making it very to clear to those around the world waiting to get in the U.S. legally that they are chumps," said Charles Krauhammer following the president's speech. "I find the president's audacity here rather remarkable."
"If he felt so strongly about this, then why did he wait until after the election.?" Krauthammer asked. "Why, if he felt so strongly he thought it warranted invoking Scripture, didn't he do this before the 2012 election, his own election? Why did he do nothing in 2009 and 2010 when he had the White House, the House and the Senate, when he could have done this constitutionally?"
Krauthammer touched on a common theme throughout the president's speech, which was to ignore the facts, his own past statements, and aim to distract from the constitutional with the moral. Several times the president mentioned "mass deportations," which no one has ever proposed as an alternative policy.
Here are a few of the president's most striking statements:
"Tracking down people and deporting them isn't realistic," he said. "Anyone who tells you otherwise, isn't being straight with you, and it isn't American."
"Mass amnesty would be unfair. Mass deportations would be impossible and unAmerican, and not in line with our values."
"It's about who we want to be. Are we a nation that values ripping children from their parent's arms?"
"Independent experts said it would help grow our economy, and shrink our deficits."
"Overall, the number of people trying to cross our border illegally are at its lowest point since the 1960s."
"Even though we are a nation of immigrants, we are also a nation of laws," he said. "And I believe undocumented workers who broke the law need to be held accountable."
The long list of emotionally charged comments above underscores why the president's executive order is considered as amnesty by large numbers of Americans. The narrative will also be used to tear at the heart strings of others when it is time to give those impacted by the order entitlements, health care, other welfare programs, and the vote.
Republicans are gearing up to fight the president's power grab "tooth and nail," House Speaker John Boehner said. Soon-to-be Senate Majority Leader Mitch McConnell made statements from the Senate floor Thursday morning, and promised a legislative fight when Republicans take full control of Congress in 2015. Regardless, it is the legal issue that truly concerns the newly elected Republican majority in both the House and Senate.
"If President Obama acts in defiance of the people and imposes his will on the country, Congress will act," McConnell said. He also echoed Krauthammer's sentiment about shafting those who have been waiting in line legally for years.
"What does the president have to say to the countless aspiring immigrants who spent literally years waiting patiently in line? To the people who played by the rules? Where's the compassion for them?" McConnell asked.
Sen. Ted Cruz, R-Texas, said in an op-ed in Politico Wednesday that if Obama acts, the new GOP majority in the Senate should retaliate by not acting on a single one of his nominees – executive or judicial – "so long as the illegal amnesty persists."
"I'm open to some form of immigration reform. I'm open to expanding work visas. I'm open to a lot of ideas," said Kentucky Sen. Rand Paul said Thursday in an interview. "But the president can't do this. This goes against the fundamental separation of powers that we have in our country."