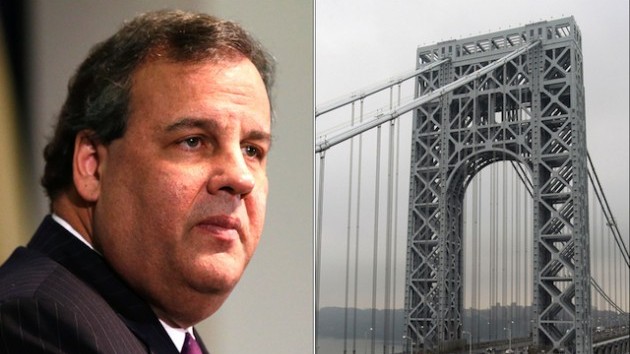 TRENTON, N.J. — New Jersey Democrats probing politically motivated traffic jams near the George Washington Bridge last year have found no evidence that Gov. Chris Christie was involved. They did, however, claim they were unable to interview several witnesses, though gave no indication what those witnesses might have even offered.
"At present, there is no conclusive evidence as to whether Governor Chris Christie was or was not aware of the lane closures either in advance of their implementation or contemporaneously as they were occurring," according to the report.
Meanwhile, the news seemed to come as little surprise to the Christie camp, who released a statement in the aftermath of the report.
"The Committee has finally acknowledged what we reported nine months ago — namely, that there is not a shred of evidence Governor Christie knew anything about the GWB lane realignment beforehand or that any current member of his staff was involved in that decision," Christie attorney Randy Mastro said in a statement.
Investigators found no evidence that Christie was aware of the lane closures, but they say that two former Christie aides acted with "perceived impunity" and with little regard for public safety when they ordered the lanes closed, according to a 136-page interim report by a joint legislative panel.
A federal official in September leaked the results of their probe, which also found that there was no evidence suggesting Christie was connected to the lane closures. In a radio interview with New Jersey 101.5's Eric Scott Thursday evening, Gov. Christie said he wasn't surprised but would still remain cautious.
"We will wait to hear whatever the authorities have to say, but certainly this is a report that comes as no shock to me because as you know, Eric, the day after these events were uncovered, I came out and told people that I had no knowledge of this going on and no involvement or any role in its planning," Christie said.
Yet, despite the fact that New Jersey Democrats didn't refute the validity of the report, they refused to acknowledge its weight against their own investigation, which obviously, turned up nothing in the end.
"This is not a Chris Christie investigation,"Assemblyman John Wisniewski said in a statement at the time. "It's an investigation as to why this happened and who authorized it. As a consequence, this does not change our position."
As PPD noted at the time, many headlines by "mainstream" publications — who are foaming at the mouth to destroy the man who began leading Hillary Clinton after his big reelection win — were rather misleading.
Reports explicitly cited the Christie bridge closing "scandal" was to "retaliate" against the governor's politics enemies. This is insinuating the communication spells that out verbatim, which they in fact, do not if you read the emails. Still, even if they did without mention to the governor, the double-standard for Wisniewski and an adoring media was obvious.
A review by the Media Research Center found a disproportionate amount of coverage attacking Gov. Christie over "BridgeGate," while ignoring bombshell stories of IRS emails clearly debunking the "few rogue agents" narrative pushed by President Obama in the wake of the IRS targeting scandal.
In less than 48 hours, ABC, CBS and NBC deluged viewers with coverage of Chris Christie's traffic jam scandal, devoting a staggering 88 minutes to the story. In comparison, these same news outlets over the last six months have allowed a scant two minutes for the latest on Barack Obama's Internal Revenue Service scandal. The disparity in less than two days is 44-to-one. [See a chart.]
However, whether they anti-Christie forces succeeded in derailing the only man who seemed posed to defeat Hillary Clinton in 2016, is still unclear. A recently released Quinnipiac University Poll shows Christie once again leading Clinton, while her overall star power is certainly fading. She led little-known GOP candidates by 1 to 5 points, despite the fact she was well-known. Her Republican opponents, on the other hand, had plenty of room to grow.