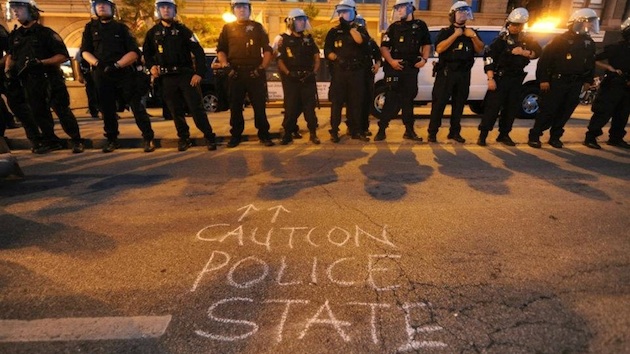 I have a Bureaucrat Hall of Fame to recognize government workers who have demonstrated special skills in ripping off taxpayers. And I've created a Moocher Hall of Fame to highlight deadbeats and scroungers who best illustrate the entitlement mentality.
But maybe it's now time to create Victims of Government Thuggery Hall of Fame (though I need to figure out a more concise title). Charter members would include  Andy Johnson, Anthony Smelley, Charlie Engle, Tammy Cooper, Nancy Black, Russ Caswell, Jacques Wajsfelner, Jeff Councelller, Eric Garner, Martha Boneta, Carole Hinders, Salvatore Culosi, and James Lieto, as well as the Sierra Pacific Company.
And I would want to include the Meitiv family as well. Check out these horrifying details about the kidnapping of children by government, as reported by Reason.
The kids, ages 10 and 6, were supposed to come home at 6:00 p.m. from playing. At 6:30 p.m, Danielle says, she and her husband Sasha were pretty worried. By 8:00 p.m., they were frantic. Only then did someone from the CPS Crisis Center call the parents and tell them that the police had picked the children up. …Husband Sasha Meitiv, raised in the Soviet Union under complete state control, told his wife he was less surprised. "He said, 'You don't understand how cruel bureaucracy can be,'" said Danielle. I think we all are beginning to understand just how insane, paranoid, and vindictive the state can be when it comes to respecting human rights—in this case, the right of parents who love their kids to raise them the way they see fit. And the right of kids, all kids, to be outside, part of the world, without having to worry about police snatching them off the street and holding them for hours without even letting them make a phone call. …the children were released back into the Meitiv's custody but were required to sign a "temporary safety plan," which prohibits them from letting the kids go outside by themselves
For additional information about this horrifying intrusion into a family's life, you can click here. The bottom line is that it's disgustingly insane for government bureaucrats to steal children just because they disagree with parenting decisions that have been (and still should be) routine.
And we also need to allow group membership in this new Hall of Fame.
Consider the plight of some Wisconsin citizens who were subjected to Putin-style oppression and harassment because of their political views.
David French has the surreal details in a must-read National Review column.
Cindy Archer…was jolted awake by yelling, loud pounding at the door, and her dogs' frantic barking. The entire house — the windows and walls — was shaking. She looked outside to see up to a dozen police officers, yelling to open the door. They were carrying a battering ram. …"I was so afraid," she says. "I did not know what to do." She grabbed some clothes, opened the door, and dressed right in front of the police. The dogs were still frantic. …multiple armed agents rushed inside. Some even barged into the bathroom, where her partner was in the shower. The officer or agent in charge demanded that Cindy sit on the couch, but she wanted to get up and get a cup of coffee. "I told him this was my house and I could do what I wanted." Wrong thing to say. "This made the agent in charge furious. He towered over me with his finger in my face and yelled like a drill sergeant that I either do it his way or he would handcuff me." …They wouldn't let her speak to a lawyer. She looked outside and saw a person who appeared to be a reporter. Someone had tipped him off.
Cindy wasn't the only victim. We also have the case of "Ann."
Someone was pounding at her front door. It was early in the morning — very early — and it was the kind of heavy pounding that meant someone was either fleeing from — or bringing — trouble. "It was so hard. I'd never heard anything like it. I thought someone was dying outside." She ran to the door, opened it, and then chaos. "People came pouring in. For a second I thought it was a home invasion. It was terrifying. They were yelling and running, into every room in the house. One of the men was in my face, yelling at me over and over and over." …It was indeed a home invasion, but the people who were pouring in were Wisconsin law-enforcement officers. Armed, uniformed police swarmed into the house. Plainclothes investigators cornered her and her newly awakened family. Soon, state officials were seizing the family's personal property…next came ominous warnings. Don't call your lawyer. Don't tell anyone about this raid. Not even your mother, your father, or your closest friends.
There were other victims.
For the family of "Rachel" (not her real name), the ordeal began before dawn — with the same loud, insistent knocking. Still in her pajamas, Rachel answered the door and saw uniformed police, poised to enter her home. When Rachel asked to wake her children herself, the officer insisted on walking into their rooms. The kids woke to an armed officer, standing near their beds. The entire family was herded into one room, and there they watched as the police carried off their personal possessions, including items that had nothing to do with the subject of the search warrant — even her daughter's computer. And, yes, there were the warnings. Don't call your lawyer. Don't talk to anyone about this. Don't tell your friends.
So who are these people? Suspected bank robbers? Kidnappers? Alleged murderers?
Not exactly.
…they were American citizens guilty of nothing more than exercising their First Amendment rights to support Act 10 and other conservative causes in Wisconsin. …For dozens of conservatives, the years since Scott Walker's first election as governor of Wisconsin transformed the state…into a place where conservatives have faced early-morning raids, multi-year secretive criminal investigations, slanderous and selective leaks to sympathetic media, and intrusive electronic snooping. Yes, Wisconsin…was giving birth to a new progressive idea, the use of law enforcement as a political instrument, as a weapon to attempt to undo election results, shame opponents, and ruin lives. …This was the on-the-ground reality of the so-called John Doe investigations, expansive and secret criminal proceedings that directly targeted Wisconsin residents because of their relationship to Scott Walker, their support for Act 10, and their advocacy of conservative reform.
There's no good news in this story, but at least the systematic harassment and oppression may come to an end if courts do their job.
…this traumatic process, however, is now heading toward a legal climax, with two key rulings expected in the late spring or early summer. The first ruling, from the Wisconsin supreme court, could halt the investigations for good, in part by declaring that the "misconduct" being investigated isn't misconduct at all but the simple exercise of First Amendment rights. The second ruling, from the United States Supreme Court, could grant review on a federal lawsuit brought by Wisconsin political activist Eric O'Keefe and the Wisconsin Club for Growth, the first conservatives to challenge the investigations head-on. If the Court grants review, it could not only halt the investigations but also begin the process of holding accountable those public officials who have so abused their powers.
The article has lots of additional information and I strongly recommend you read the entire piece (at least if you're not susceptible to high blood pressure).
By the way, you won't be mistaken if you're thinking that the Wisconsin story has a similarity to what happened with the IRS targeting of the Tea Party.
In both cases, the bureaucracy and the left (that's a Venn Diagram with a big overlap) have manipulated government policy and power for solely political ends.
If that sounds like Putin's Russia or today's Venezuela, there's an old saying about "if the shoe fits." I don't think we're anywhere close to that level, fortunately, but if statist politicians and bureaucrats get away with the misdeeds shared above, we'll take a big step in the wrong direction.
[mybooktable book="global-tax-revolution-the-rise-of-tax-competition-and-the-battle-to-defend-it" display="summary" buybutton_shadowbox="true"]