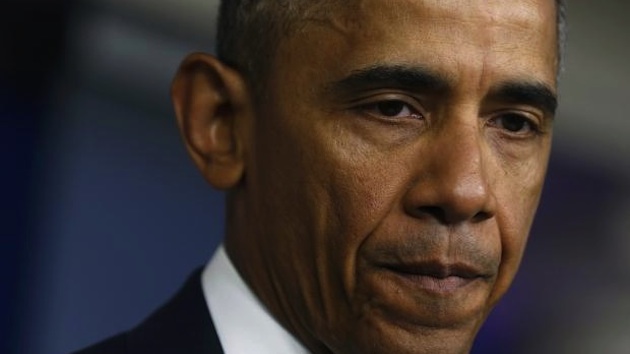 President Obama delivered a statement on the accidental killing of two hostages held by al-Qaida, American Warren Weinstein and Italian Giovanni Lo Porto. He expressed expressed "grief and condolences" to their families and said "nothing I can say will take their pain away." He took full responsibility for what happened in the counterterrorism operation.
"As a husband and a father, I cannot imagine the pain the Weinsteins and the La Portos are feeling today," Obama said. "I know there is nothing I can ever say or do that can ease their heartache."
[brid video="7349″ player="1929″ width="630″ height="354″]
"As president and commander-in-chief, I take full responsibility for all our counterterrorism operations — including the one that inadvertently took the lives of Warren and Giovanni," Obama said said. "I profoundly regret what happened. On behalf of the United States government offer our deepest apologies to the families."
However, a White House official Thursday told PPD that the president did not give the order for the drone strike, which they claimed is the administration's policy and standard operating procedure. Apparently, there are a list of guidelines and requirements that — if met — are enough for top level military and administration officials to order counterterrorism drone strikes without the president's authority.