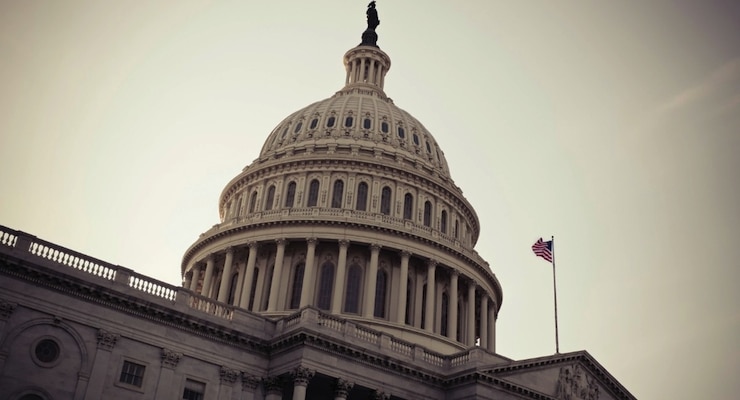 My first instinct, when arguing against higher taxes, is to pontificate about the negative impact of high marginal tax rates and punitive effect of double taxation on saving and investment.
Those are very legitimate concerns, and they're the obvious things for an economist to highlight. But I'm going to confess that my main motive for fighting tax increases is that I don't think we should reward incompetent and feckless politicians by giving them more of our money.
I routinely cite horrifying cases of government waste and bureaucratic stupidity and it galls me to think that American families might have to sacrifice more of their income to the gaping maw of Washington.
And now I have more reasons to despise the political class. Check out these three additional examples of foolish waste.
The Washington Examiner reports that agents from the Drug Enforcement Administration got illegal bonuses after "partying" with prostitutes.
Drug Enforcement Agency officials linked to sex parties and prostitutes paid by drug cartels weren't fired but rewarded with $95,000 in performance bonuses, according to a shocking new report from the Justice Department's inspector general. What's more, the bonuses weren't allowed. …The report outraged House Oversight and Government Reform Committee Chairman Jason Chaffetz…"It is a disgrace that taxpayer dollars are being wasted on those who violate our trust and abuse their positions."
I'm particularly impressed that they didn't just hang out with normal prostitutes. These hookers were provided by the drug cartels! I'm surprised they didn't get free cocaine as well.
Our second story is from the Los Angeles Times, and it reveals that the Federal Air Marshall program is an ineffectual waste of money. I realize "ineffectual waste of money" applies to most everything the government does, but this program must be uniquely wasteful.
…the federal air marshal program is mired in…allegations of misconduct and management turmoil, prompting some in Congress to question whether the multi-billion dollar experiment has outlived its usefulness. …At a price tag of $9 billion over the past 10 years, Duncan called the program "ineffective" and "irrelevant."
I had no idea the government was squandering almost $1 billion per year on this empty gesture of security theater. But I guess the costs add up with the Marshalls get to fly in first class while the taxpayers are stuck in coach.
Some air marshals have complained they feel they are merely "riding the bus" as they hopscotch around on domestic and international planes. …In addition, the agency, part of the Department of Homeland Security, has been hit recently with several scandals. In 2012 some agents were accused of setting up sexual liaisons to coincide with their work flights. …some Chicago-based marshals allegedly disguised themselves as pornography producers to hire prostitutes after some trips. …the program "has come to be a symbol of everything that's wrong with the DHS, when 4,000 bored cops fly around the country First Class, committing more crimes than they stop."

But not every Air Marshall was satisfied by first class travel and hookers.
"I hated every day of it," said former air marshal Jay Lacson, who said he is suing after being fired for inappropriately releasing confidential job information. "I couldn't stay awake. I got colds. You get complacent." He added, "They don't need the agency anymore."
To complete a trifecta of brainless government waste, now let's turn to the Equal Employment Opportunity Commission.
As recounted by my colleague Walter Olson, this bureaucracy sued a trucking company for failing to provide "reasonable accommodation" to Muslim truck drivers who didn't want to deliver alcoholic beverages.
In 2013 the commission sued the Star Transport Co. in Illinois for failing to provide a reasonable accommodation to two Muslim truck drivers when it dismissed them for refusing to haul booze
Since the EEOC bureaucrats already have gone after a trucking company that wanted to weed out alcoholics (seemingly a prudent step), I briefly wondered whether these pinheads are trying to tilt the playing field in favor of air cargo and/or railroads.
But that assumes they know enough about investing to manipulate the market. But if they were that clever, they probably wouldn't be languishing in the federal bureaucracy.
Instead, I think the EEOC simply wants to make sure it's still recognized as America's most clueless and malicious bureaucracy.
P.S. Since today's topic is wasteful spending, I suppose it's appropriate to share these excerpts from a report by the Daily Caller.
Entitlement spending accounts for most erroneous federal payments, and it's only going to get worse, Comptroller General Gene Dodaro told Congress Thursday. "Improper" Medicaid, Medicare, and Earned Income Tax Credit disbursements made up 75 percent of all erroneous federal payments in fiscal year 2014, and were the main driver behind a nearly $19 billion increase in improper payments — from $105.8 billion in fiscal year 2013 to $124.7 billion in fiscal year 2014… Medicare incorrectly paid out one of every $10 the program spent last year, or $59.9 billion of its $603 billion budget.
Something to keep in mind next time someone argues that we can stick our heads in the sand and not enact genuine entitlement reform.