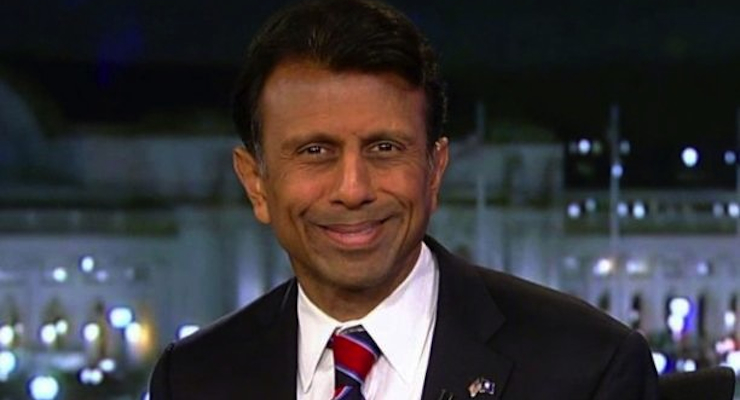 Louisiana Gov. Bobby Jindal suspended his 2016 campaign for the Republican presidential nomination Tuesday night during an appearance on Special Report.
The 44-year-old said Tuesday it was an "honor" to run for president, and noted how amazing it is that his parents immigrated to America from India 45 years ago yet their son was elected governor and had the chance to run for the nation's top office.
"They raised me to believe Americans can do anything, and they were right, we can. But this is not my time, so I am suspending my campaign for president," he said.  "Going forward, I believe we have to be the party of growth and we can never stop being the party that believes in opportunity," Jindal said.
He exits the race roughly two months after Wisconsin Gov. Scott Walker and former Texas Gov. Rick Perry called it quits. In the last undercard debate hosted by FOX Business Network, Jindal swung for the fences during an exchange with New Jersey Gov. Chris Christie that the establishment media widely criticized him over. Still, Jindal, who was highly critical of former 2012 nominee Mitt Romney, didn't have a lack of criticism for the party.
"We cannot settle for the left's view of envy and division," the governor said. "We have to be the party that says everyone in this country – no matter the circumstances of their birth or who their parents are – can succeed in America."
The Louisiana governor touched on the recent terror attacks in Paris, saying the U.S. needs "different leadership"Jindal is one of a growing number of governors who said his state will not accept Syrian refugees per President Obama's plan.
"We don't want these refugees in our state," Jindal said. "Immigration without assimilation is not immigration, it's an invasion."