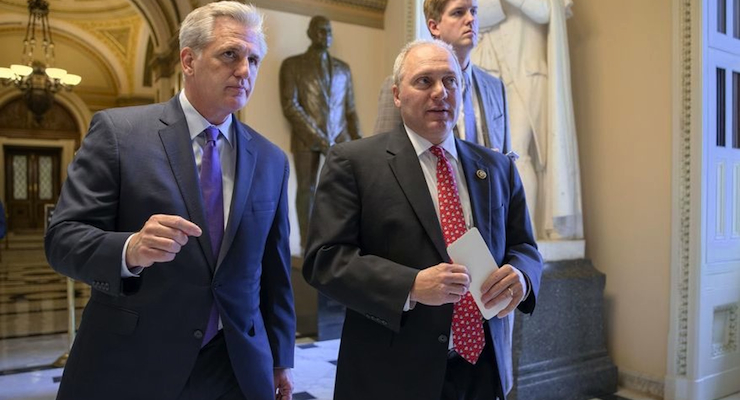 The House overwhelming passed a bill to harden screening for Syrian and Iraqi refugees, with 47 Democrats joining Republicans to defy a White House veto threat. In a 289-137 vote, the House provided enough votes to override a presidential veto, the first of Obama's tenure if it gets to that point.
President Obama, while speaking in Turkey and the Philippines during a multi-stop overseas trip, all but called lawmakers and governors opposing his Syrian refugee program bigots and xenophobes. His comments came despite confirmations that at least one of the terrorists in the Paris attacks entered Europe posing as a Syrian refugee with a fake passport.
"The idea that somehow they pose a more significant threat than all the tourists who pour into the United States every single day just doesn't jive with reality," Mr. Obama said. "So my expectation is after the initial spasm of rhetoric, the people will settle down, take a look at the facts, and we'll be able to proceed."
His comments didn't sit well with Republicans, particularly the new speaker.
"I'm really surprised the president is using such rhetoric," House Speaker Paul Ryan, R-Wis., said on Thursday after the vote. "We know there are gaps in this program and we have to keep the country safe, and that is why this pause is necessary."
However, despite overwhelming support in the House and among the American people, the fate of the American Security from Foreign Enemies Act still remains uncertain. It now heads to the Senate, where its it would require Democratic support to overcome a filibuster. Thus far, there are not enough public commitments to guarantee that it would have s