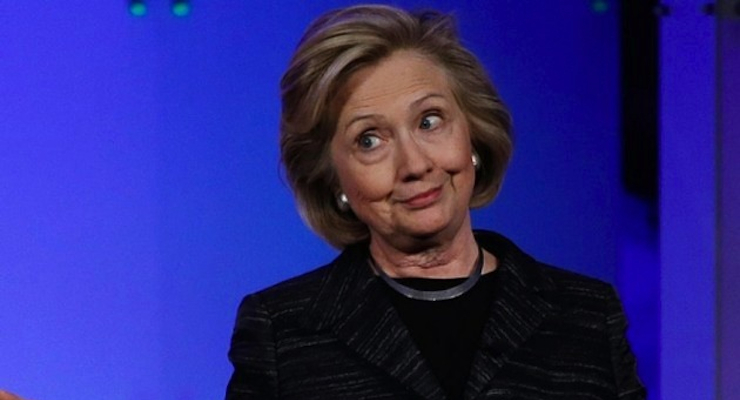 Newly obtained emails show Huma Abedin, a top aide to Hillary Clinton, expressed concern that the Democratic frontrunner and former secretary of state was "often confused" on the job at the State Department. The emails and documents also show a culture of providing business associates and relatives preferential treatment.
In the first email, Abedin advised another Clinton aide and frequent companion Monica Hanley that it was "very important" to go over phone calls with Clinton because she was "often confused." The emails, which were obtained by Judicial Watch, again came from Abedin's "[email protected]" address, the very server that is currently in the possession of the Federal Bureau of Investigation (FBI). The agency that recently expanded its investigation into Clinton's use of a private server to conduct official government business.
"Huma Abedin's description of Hillary Clinton as 'easily confused' tells you all you need to know why it took a federal lawsuit to get these government emails from Clinton's illegal email server ," said Judicial Watch President Tom Fitton. "These emails also show that Hillary Clinton's and Huma Abedin's decision to use the Clinton email server to conduct government business was dangerous and risky."
The Abedin email material contains a January 26, 2013, email exchange with Clinton aide Monica Hanley regarding Clinton's schedule in which Abedin says Clinton is "often confused:"
Abedin: Have you been going over her calls with her? So she knows singh is at 8? [India Prime Minister Manmohan Singh]

Hanley: She was in bed for a nap by the time I heard that she had an 8am call. Will go over with her

Abedin: Very imp to do that. She's often confused.
They also expose repeated security breaches, as details of Clinton's schedule and movements were being sent and received through Abedin's non-governmental and unsecured Clinton server account.
The email from Lona J. Valmoro, former Special Assistant to Secretary of State Clinton, to Abedin, other top State Department staff, and Clinton associates, reveals exact times (including driving times) and locations of all appointments throughout the day:
8:25 am           DEPART Private Residence

En route to State Department

[drive time: 10 minutes]

***

1:40 pm           DEPART State Department

En route to Council on Foreign Relations

[drive time: 15 minutes]

***

3:05 pm           DEPART Council on Foreign Relations

En route to State Department

[drive time: 15 minutes]

***

6:00 pm           DEPART State Department

En route to Private Residence

[drive time: 5 minutes]
Obviously, the Clinton aide was well aware of the potentially damaging effect of the information above falling into the wrong hands or getting in front of the wrong eyes. The detailed schedule provided in the Abedin email contains an annotation that read:
The information contained in this email is not to be shared, forwarded or duplicated.
It appears Abedin worked with Teneo co-founder and Clinton Global Initiative official Doug Band to intercede on behalf of an individual seeking a visa. In the second instance, Huma Abedin received an email from her mother, Saleha Abedin–a controversial Islamist activist many consider to be a radical–who founded and serves as dean at Dar al-Hekma University in Saudi Arabia.  In an email dated December 11, 2011, Saleha Abedin requests the assistance of her daughter to help the president of her college, Dr. Suhair al Qurashi, attend a State Department "Women in Public Service" ceremony. That which included remarks by Hillary Clinton.  (Mrs. Clinton spoke at Dar al-Hekma University in 2010.
In fact, Dr. Qurashi and Saleha Abedin introduced Mrs. Clinton's speech and moderated the subsequent discussion.