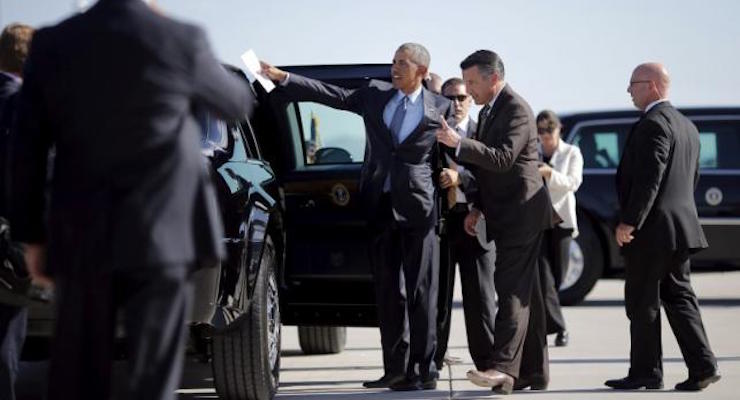 Nevada Gov. Brian Sandoval responded on Thursday to reports President Barack Obama might tap him for appointment to the U.S. Supreme Court. As Senate Republicans dug in on their vow not to act on any nominee by President Barack Obama, Gov. Sandoval made his answer crystal clear to the White House: Thanks but no thanks, not interested.
"Earlier today, I notified the White House that I do not wish to be considered at this time for possible nomination to the Supreme Court of the United States," he said in a statement.
"The notion of being considered for a seat on the highest court in the land is beyond humbling and I am incredibly grateful to have been mentioned."
When asked if the White House was disappointed by Gov. Sandoval's decision White House Press Secretary Josh Earnest sough to downplay the administration's response.
"He's obviously entitled to make decisions about his own career."
Gov. Sandoval, a Mexican-American who was Nevada's first Hispanic governor, was floated as a possible nominee on Wednesday in what was seen as an effort to trip up Senate Republicans, as the governor is not by any stretch a constitutional conservative. Leadership has vowed not to break an 80-plus year-old tradition and hold hearings on any Obama nominee to fill the Supreme Court vacancy left by the Feb. 13 death of conservative Justice Antonin Scalia.
Obama's appointee, which would be his third to the high court, would radical shift the court to the left for the first time in decades. But it would be the farthest to the left the court has ever been.
While Gov. Sandoval did not offer a reason for his withdrawal, many believe he did not want to be a political tool for the president to hit his party's leaders with.
Meanwhile, earlier on Thursday, Hillary Clinton criticized Sandoval, a popular governor in a swing state, and urged Obama to pick a "true progressive." However, House Minority Leader Nancy Pelosi, D-Calif., said she thought it a "good idea" for Obama to consider Republicans, as well as Democrats.
Obama will convene a meeting next Tuesday with Republican and Democratic leaders of the Senate and its Judiciary Committee to discuss a court nominee, Earnest said. While the president absolutely has a constitutional right to put forward a nominee, the Republican-led Senate also has the same right to reject or refuse to consider one.
Sandoval, 52, was appointed a judge by Republican President George W. Bush before becoming governor in 2010. He took a traditional Republican stance backing gun rights but held more moderate views on social issues, supporting abortion rights.
[mybooktable book="our-virtuous-republic-forgotten-clause-american-social-contract" display="summary" buybutton_shadowbox="true"]