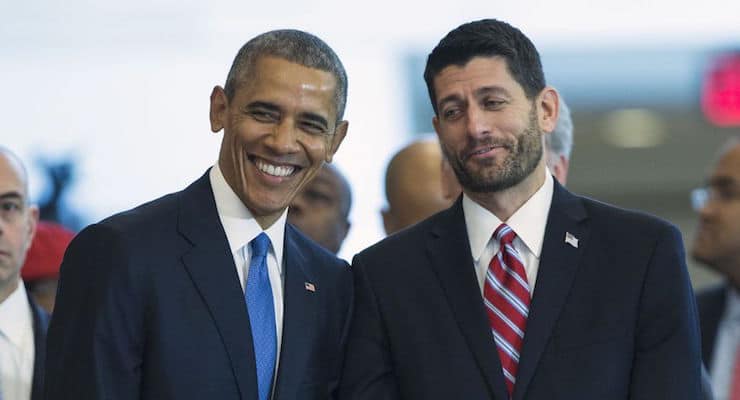 House Speaker Paul Ryan, R-Wis., reportedly has suggested that he'd be willing to step down as the chairman of the Republican Convention if Donald Trump asks him to do so. The report comes as the two gear up to meet in Washington, D.C. on Thursday to discuss the party platform and the divide over the direction the party should move in the future.
Speaker Ryan caused a political firestorm when he refused to endorse Donald Trump, the Republican Party's presumptive presidential nominee. During an interview last week with Jake Tapper on CNN, the 2012 vice presidential nominee said he was "not ready" to support Mr. Trump.
The presumptive nominee fired back with a statement saying he isn't ready to support Speaker Ryan's legislative agenda. As PPD reported, Mr. Trump's differences on trade and immigration directly threatens Speaker Ryan's top benefactors (donors).
Former House Speaker Newt Gingrich, R-Ga., the last well-liked conservative Republican to hold the gavel, criticized Mr. Ryan for his statements, which he called a "big mistake" and irresponsible. Meanwhile, Republican National Committee Chairman Reince Priebus, a fellow-Wisconsinite and personal friend to Speaker Ryan, brokered the meeting between the two men following the dust up.
Paul Ryan said that I inherited something very special, the Republican Party. Wrong, I didn't inherit it, I won it with millions of voters!

— Donald J. Trump (@realDonaldTrump) May 6, 2016