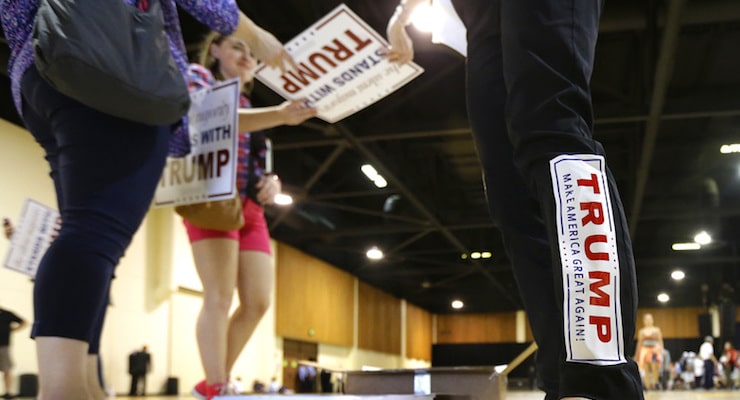 Donald Trump, the presumptive Republican nominee for president, released a list of the groups that received $5.6 million raised during a veterans fundraiser. At a press conference at Trump Tower in New York City on Tuesday, The Donald said he "didn't want the credit for it but didn't want to be lambasted" by the media.
The mainstream media had begun to probe into the total amount and the status of the funds raised during an event in Iowa while Mr. Trump skipped the final debate hosted by Fox News before the Iowa caucuses.
"When we finish it will be probably over six million dollars," he said, adding that the Trump Organization was vetting the groups before sending the money. Further, there were no funds deducted from the $5.6 million thus far for administrative costs, meaning the Republican candidate covered the costs.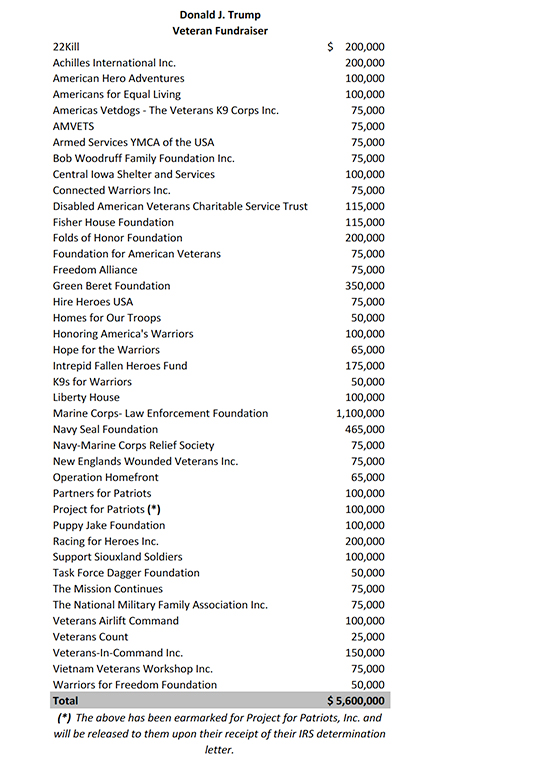 At one point, Mr. Trump called a reporter from ABC News "a sleaze." It was followed by a passionate rebuke of the media by New Hampshire state Rep. Al Baldasaro, a veteran and Trump supporter.
"You need to get your head out of you butt and focus on the real issues," Rep. Baldasaro said.