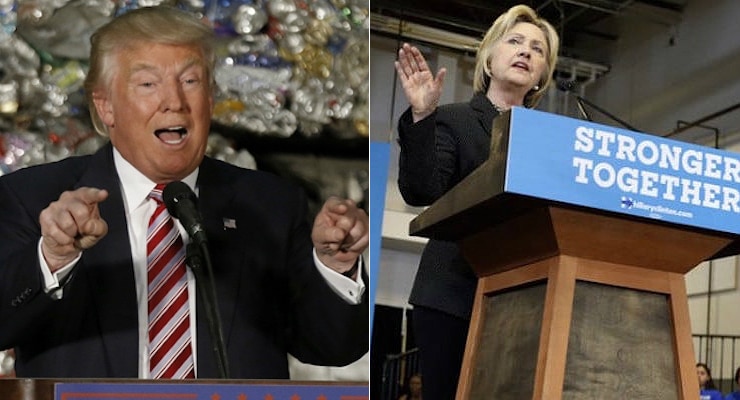 Hillary Clinton is gearing up to flip-flop on her opposition to the Trans-Pacific Partnership (TPP), again, just hours after Donald Trump predicted she would. Speaking on the "O'Reilly Factor" Tuesday night, he said Hillary supported the deal before he made it politically toxic and will change her mind again after the election.
His comment comes as Virginia Gov. Terry McAuliffe, a longtime Clinton ally under federal investigation for public corruption, told Politico that he believes Clinton will support the deal, which she called "the Gold Standard" in trade deals, albeit with some slight changes. The report also comes after Clinton told the head of the UAW that she would rewrite NAFTA, a trade deal signed by her husband that cost Americans millions of jobs in the Rust Belt and around the country.
The Republican nominee responded to the reports that Mrs. Clinton is gearing up to support a form of the controversial TPP trade deal. Responding on Twitter, he said "Crooked Hillary Clinton will betray you on the TPP."
Just like I have warned from the beginning, Crooked Hillary Clinton will betray you on the TPP. https://t.co/eoNTWK6I8y

— Donald J. Trump (@realDonaldTrump) July 27, 2016
The Clinton campaign has called Gov. McAuliffe's comments wrong, and the governor's spokesman later walked back the comments.