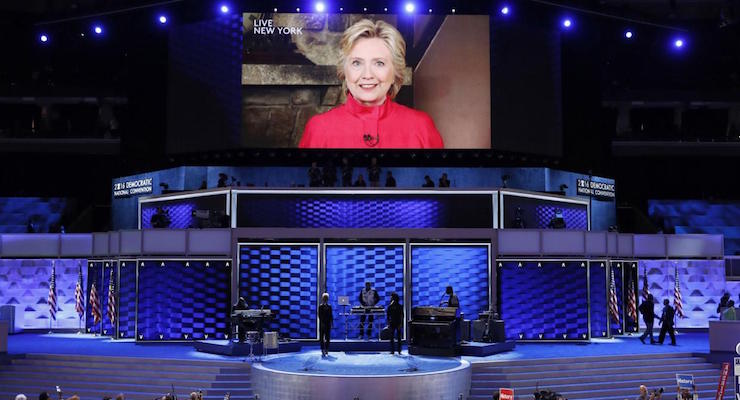 The final two days of the Democratic National Convention might be filled with actors hired via a Craigslist listing to give viewers the appearance of party unity. Upwards of 700 paid actors could be replacing a significant number of Bernie Sanders supporters who had their convention credentials revoked after they staged a walk out as former President Bill Clinton took the stage to speak on behalf of his wife.
The pressing question: Was this posted by the DNC? We can't say for sure.
The ad, which offers to pay "$50.00 each night" per actor for "the remainder of the convention" on Wednesday and Thursday night, was quickly taken down when People's Pundit Daily requested a comment. However, we were still able to grab a screenshot from the web archive (H/T Google Wayback). The DNC apparently hasn't yet learned that what goes out on the Internet (emails included) are never truly "gone" when deleted.
On Tuesday, People's Pundit Daily confirmed and reported that during the negotiations between the Sanders and DNC-Clinton camps, the DNC wanted assistance in identifying supporters of the socialist senator who may repeat the embarrassments from Monday night on Wednesday and Thursday, when big names like Joe Biden, Barack Obama and ultimately Hillary Clinton take the stage.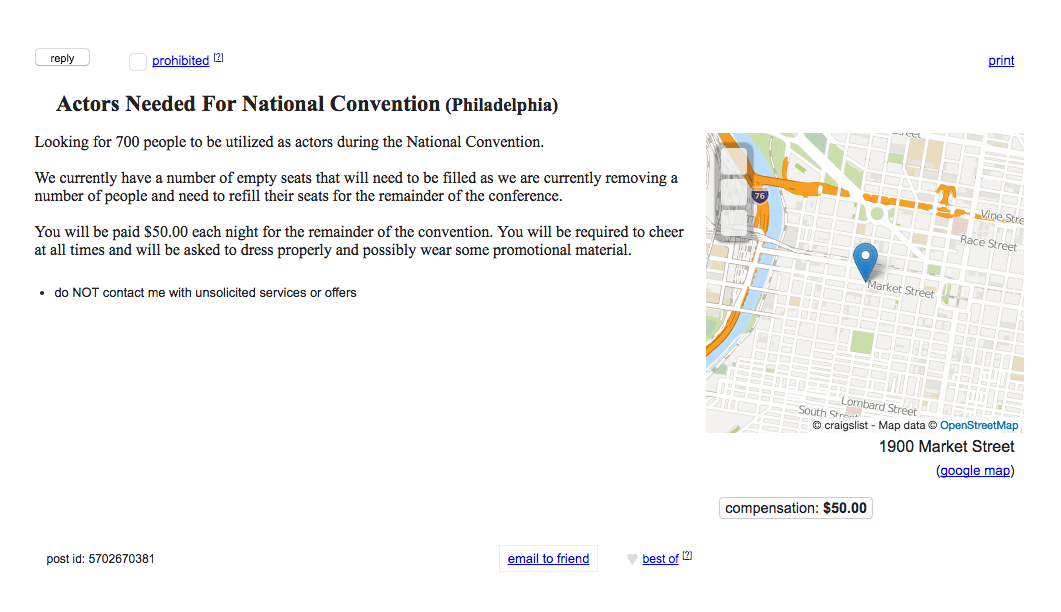 The convention began to fall apart after the anti-secrecy group WikiLeaks released roughly 20,000 DNC emails exposing corruption and a pro-Clinton bias against Sen. Sanders. The leak led to the ousting of DNC chair Debbie Wasserman-Schultz, who was replaced by someone (Donna Brazile) who called the Vermont senator "stupid." Now, with large anti-Hillary protests building still outside the convention, they have potentially been forced to hire "rent-a-crowds" to give off the appearance of party unity.