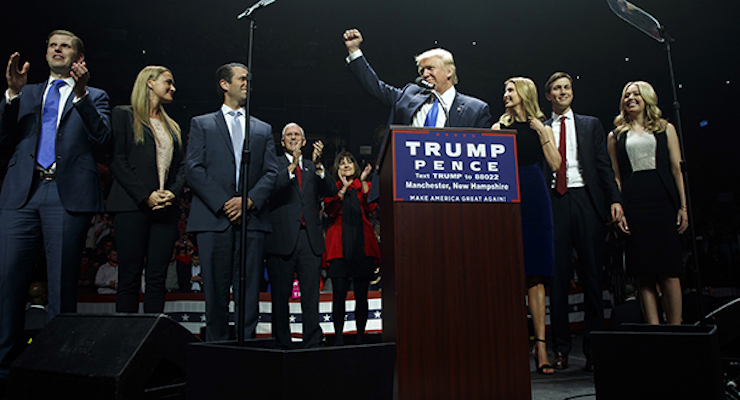 President-elect Donald J. Trump and Vice President-elect Mike Pence will kick off a "Thank You" America tour in Indiana and Ohio on Thursday. In Indiana, they will formally announce a deal struck with Carrier to keep roughly 1,000 jobs in the United States, marking the fulfillment of a major campaign promise.
Carrier, which is owned by United Technologies Corporation (NYSE:UTX), manufactures products offering high-tech heating, air-conditioning & refrigeration solutions for residential, commercial, retail, transport & foodservice. They announced in February that they planned to move a plant and more than a thousand jobs to Mexico.
Look forward to going to Indiana tomorrow in order to be with the great workers of Carrier. They will sell many air conditioners!

— Donald J. Trump (@realDonaldTrump) December 1, 2016
Though he hasn't even taken office yet, the deal to keep Carrier jobs in Indianapolis marks the second economic promise delivered. The New York businessman made manufacturing and trade major campaign issues, highlighting the impact of globalization on the U.S. economy and the American worker. Mr. Trump defeated Hillary Clinton in Indiana, the vice president-elect's home state, by roughly 20 points (57% to 38%) and far more than media public polls indicated.
Two weeks ago, Ford Motor Company (NYSE:F) also announced they would not move forward on plans to ship a manufacturing plant and those jobs to Mexico. As PPD reported during the Republican primary, from the third quarter of 1993 to the second quarter of 2015, The Hoosier State lost at least 113,000 manufacturing jobs, a conservative number that factors both jobs created by exports and jobs displaced by imports.
Meanwhile, the percentage of all private sector jobs that are manufacturing jobs in the state of Indiana fell from 28% to 20.2% during the NAFTA-WTO period. On Wednesday, the transition team alluded to more deals to come, telling reporters "there's more where that came from."
As PPD reported during the Republican primary, the state of Indiana lost The two men will also be in Ohio, a bellwether battleground state that also went for the Trump-Pence ticket by a large margin (8 points).