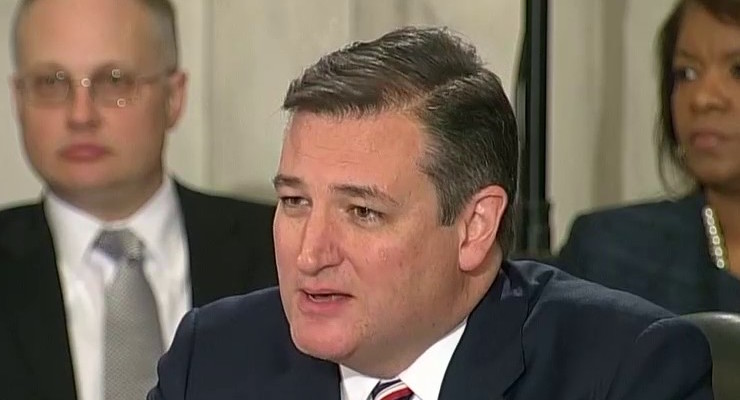 [brid video="104721″ player="2077″ title="TED CRUZ Goes Off On Democrats At Jeff Sessions Hearing"]
At the Senate confirmation hearing for Jeff Sessions Tuesday, Texas Senator Ted Cruz tore into Democrats, particularly Al Franken, in defense of his colleague. Sen. Sessions, President-elect Donald J. Trump's pick for U.S. Attorney General, faced heavy but predictable criticism from his fellow senators.
Sen. Cruz not only defended Sen. Session's character, but tore into Democrats who oppose him and turned a blind eye to the politicization of the Department of Justice during the prior 8 years under Barack Obama.
"Senator Franken engaged you in a discussion that I think was intended to undermine your character and integrity. And in particular, Senator Franken suggested that you had somehow misrepresented your record," Sen. Cruz said. "It is unfortunate to see members of this body impugn the integrity of a fellow senator with whom we've served with for years. It is particular unfortunate when that attack is not backed up by the facts."