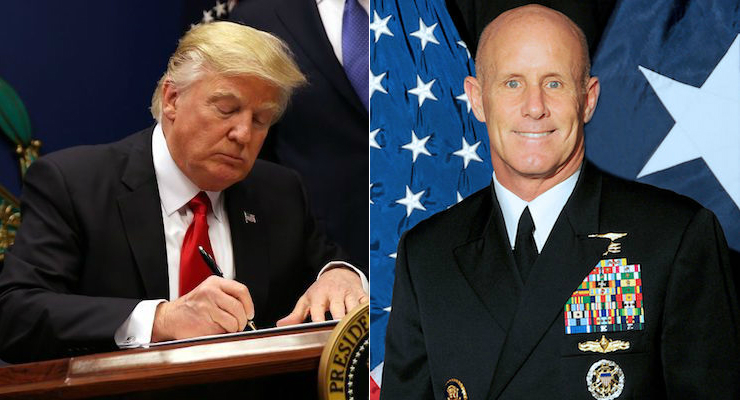 President Donald J. Trump has offered Vice Admiral Robert Harward the role of National Security Adviser, the job vacated by Lt. Gen. Michael Flynn. Multiples sources are now confirming a Reuters report earlier Wednesday.
As People's Pundit Daily previously reported on Tuesday, Vice Admiral Harward, a former Navy SEAL, was the leading contender for the job among two others including Lt. Gen. Keith Kellogg and Gen. David Petraeus. Lt. Gen Kellogg worked with the Trump transition team, the White House team and is currently serving as the acting national security advisor.
He formerly served as the Deputy Commander of the United States Central Command, under the leadership command of Gen. James Mattis. It was known that Gen. Mattis, who now serves as President Trump's Defense Secretary of the Defense Department, was pushing for Vice Admiral Harward.
The native Rhode Islander went to school in Tehran, Iran before the U.S.-backed Shah was toppled in 1979 by the Islamic Revolution. He also served as the Deputy Commander of U.S. Joint Forces Command and previously commanded Combined Joint Interagency Task Force 435.