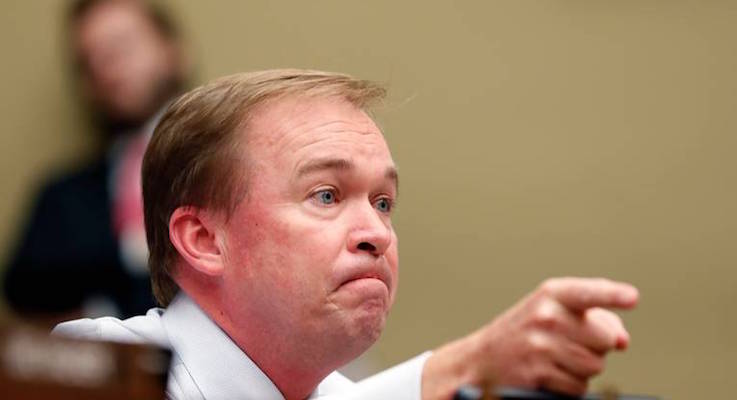 The U.S. Senate narrowly voted 51 to 49 to confirm Rep. Mick Mulvaney as the Director of the Office of Management and Budget (OMB). The now-OMB director has a reputation in Congress for being a budget hawk, co-authoring the Cut, Cap, and Balance Act, which aimed to slow the growth of current spending and cap future spending in the federal budget.
Senator John McCain, R-Ariz., who is a neoconservative war hawk rather than a conservative, voted "No" on the nomination because Mr. Mulvaney had expressed support for cuts to the defense budget.
"My decision to oppose this nomination is not about one person. It is not about one Cabinet position. This is not personal. This is not political. This is about principle," Sen. McCain said in a statement. "This is about my conviction as Chairman of the Senate Armed Services Committee that providing for the common defense is our highest constitutional duty, and that rebuilding our military must be the number one priority of the Congress and the White House."
Of course, Sen. McCain has clashed with President Trump on a number of issues, including the senator's propensity to use military force.
"The days of the White House producing massive, ridiculous budgets that are dead on arrival on Capitol Hill are over," said Club for Growth president David McIntosh, who praised President Trump for the nomination. "Mick Mulvaney is a leader among economic conservatives, and the Trump Administration's selection is a major victory for taxpayers and for all who want to see the downsizing of the federal government."