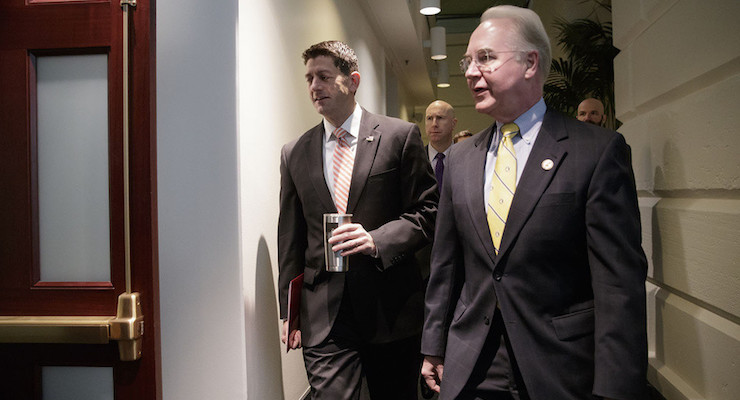 The House vote on the American Health Care Act has been postponed after the president and leaders in Congress try to hatch out a deal to find more support. The Republicans in the House were scheduled to vote on the ObamaCare repeal bill on Thursday that would begin dismantling ObamaCare.
Rep. Mark Meadows: "We have not gotten enough of our members to get to yes at this point" on the health care bill https://t.co/sw6s1xZTNX

— CNN (@CNN) March 23, 2017
President Donald J. Trump continues to meet with House members to try to work out specific provisions, such as the mandate dealing with Essential Health Benefits. The House Freedom Caucus has dropped their demands from roughly 6 to 2, but House Speaker Paul Ryan, R-Wis., has not yet agreed to writing the language that reflects an "agreement in principle" Rep. Mark Meadows, R-N.C., said he reached with the president Wednesday night.
House Republicans will meet again behind closed doors Thursday night to further negotiate.
Rep. Mark Meadows: "I am still a no at this time. I am desperately trying to get to yes." https://t.co/BSK0D7esHu

— CNN (@CNN) March 23, 2017