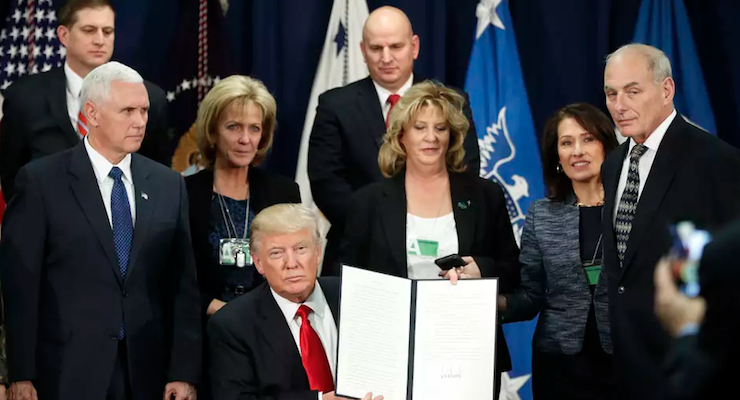 Leftwing federal Judge William Orrick III, who bundled $200,000 for Barack Obama, blocked President Donald Trump's executive order on sanctuary cities. The President threatened to withhold federal funds from sanctuary cities, a policy that is widely supported by the American public.
Orrick, of the Northern District of California, issued a nationwide injunction against the Trump Administration after the city of San Francisco and county of Santa Clara sued in a refusal to honor federal immigration detainers. The judge raised at least $200,000 for Mr. Obama and donated more than $30,000 to groups supporting him.
The ruling claims the federal government cannot coerce municipalities by threatening to withhold funding, something Mr. Obama threatened to do to states who refused to fund Planned Parenthood. Speaking of the abortionist industry leaders, Judge Orrick also issued a restraining order in 2015 against The Center for Progress after they released undercover videos purporting to show Planned Parenthood employees plotting to sell baby organs.
A recent survey found 62% of likely voters wanted the Department of Justice (DOJ) to punish cities that provide sanctuary for illegal immigrants. Another recent Harvard-Harris poll found 80% of Americans believe local authorities should comply with federal immigration authorities.
The U.S. Immigration and Customs Enforcement (ICE) recently released a report naming and shaming the worst sanctuary cities ignoring lawful detainers, and the crimes. The report was released in accordance with the executive order signed by President Trump, which also required what was previously covered up crimes and statistics to be released.
Of the 10 worst jurisdictions that release aliens from their custody regardless of the fact "such aliens are subject to a detainer or similar request for custody issued by ICE," 6 are in California. The remaining jurisdictions are located in New York, Nevada, Texas and Washington.
The individuals convicted of crimes but given sanctuary by cities in California–including Orange, Contra Costa, Imperial and Merced–committed such crimes as Cruelty Toward a Child, Burglary, Assault, Domestic Violence and Drug Possession.