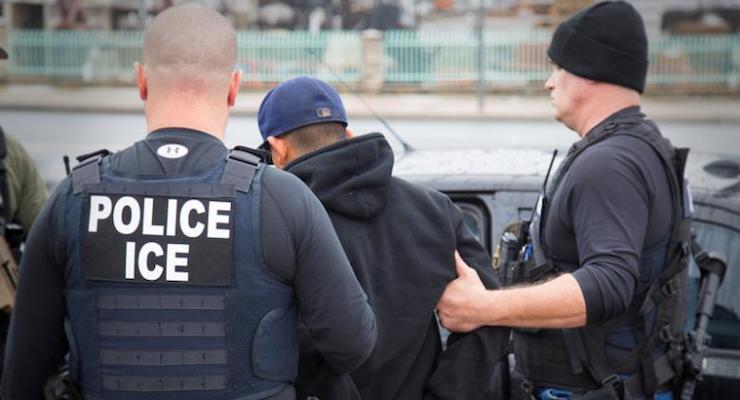 A U.S. Immigration and Customs Enforcement (ICE) report is naming and shaming the worst sanctuary cities ignoring lawful detainers, and the crimes. The report was released in accordance with an executive order signed by President Donald J. Trump requiring what was previously covered up crimes and statistics to be released.
Of the 10 worst jurisdictions that release aliens from their custody regardless of the fact "such aliens are subject to a detainer or similar request for custody issued by ICE," 6 are in California. The remaining jurisdictions are located in New York, Nevada, Texas and Washington.
The individuals convicted of crimes but given sanctuary by cities in California–including Orange, Contra Costa, Imperial and Merced–committed such crimes as Cruelty Toward a Child, Burglary, Assault, Domestic Violence and Drug Possession.
Los Angeles alone denied 162 ICE detainers, while the second worst offender, New York City, denied 73. Kern, California denied 65; Clark, Nevada denied 54; San Diego, California denied 44; and Orange, California denied 42.
Worth noring, San Bernardino, the location of the heinous terror attack, denied 32 ICE detainers.
In New York City, such individuals have at least been accused if not convicted of crimes including Sexual Assault – Carnal Abuse, Assault, Larceny, etc. Assault is the most common in that particular jurisdiction.
But the report is admittedly incomplete because authorities in sanctuary cities do not necessarily alert the federal government of their lack of compliance, meaning it is highly likely more crimes have yet to be uncovered. The list ICE compiled in this report was based on jurisdictions with detainers that were recorded as declined between February 4, 2017 and February 10, 2017, only.
"It should be noted that law enforcement agencies (LEA) do not generally advise ICE of when a detainer is not honored," the report states, adding "therefore this report represents declined detainers that ICE personnel have become aware of during their enforcement activities."
The president's executive order–Enhancing Public Safety in the Interior of the United States–aims to put an end sanctuary cities, which polling shows voters overwhelmingly support. Attorney General Jeff Sessions announced a crackdown on so-called sanctuary cities this week, stating they "cannot continue" and that federal funds will be withheld.
A recent survey found 62% of likely voters wanted the Department of Justice (DOJ) to punish cities that provide sanctuary for illegal immigrants. Another recent Harvard-Harris poll found 80% of Americans believe local authorities should comply with federal immigration authorities.
"They make our nation less safe by putting dangerous criminals back on our streets," Attorney General Sessions added.
Democrats oppose the crackdown and officials are actively subverting the president's authority and ICE operations.